Having been around the game for so much of your life, what are your thoughts on the fact that Tom Brady is playing in his 12th AFC Championship?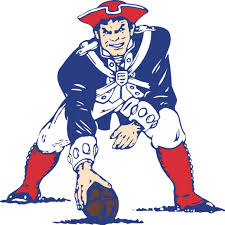 JM: Yeah, that's a remarkable statistic for anybody. Obviously, it's a testament to Tom and what he's been able to do over the course of his long career and all the things that he has done, all the work he's put in to be able to be a part of so many good teams that have accomplished something and had an opportunity to play in this game. So, it is – experience, at this point, it doesn't mean as much as playing well, I know that. But, for somebody to have played in this game that many times, certainly that's a remarkable achievement, and I know he's going to be focused on his preparation and doing all that he can to help us play our best game against the best team we've played all year in Jacksonville on Sunday.
Q: Is Jacksonville the toughest defense you've faced this year? If so, why?
JM: Yeah, I mean, no question. They have really, really, really good players at all three levels of the defense. They're very well coached. We had an opportunity to practice against them in August, and that was apparent then and it's apparent now that they're very well-coached, rarely out of position, know what they're supposed to do in each one of their calls. They get lined up and play fast and aggressive and have got an incredibly disruptive front that's deep and talented. They've got really fast linebackers that are very disruptive that can do everything that you need linebackers to do – they run, they tackle, they cover, they turn the ball over, they blitz well – and then you've got a really, really good secondary that contests a lot of throws and makes it very difficult to have a lot of success in the passing game. So, there's nothing they don't do well. They're very talented, their scheme is difficult and they're well-coached, so this is going to be a huge challenge for us. We're excited to start our preparation today for them with our players.
Q: Can you talk about the offensive line's ability to get to the second level and to help the backs make plays by blocking in front of them in open space?
JM: Yeah, you know, we have an athletic group and they take a lot of pride in all areas of their job, and that's certainly an area that you have a chance to make explosive plays when you can get out in front of people in space and get people blocked past the line of scrimmage. Whether it's a screen or a run play or the backside of a run play or some type of a loose play in the passing game, obviously they all play with great effort and they try to do their job every play. They take a lot of pride in it, they work really hard in practice to be well-prepared and they care a lot about helping the team win in every way that they can. So, we're fortunate that we've got a good group. Obviously, they're well-coached. That's certainly a testament to Dante [Scarnecchia] and how he prepares them and he has them ready every single week, and they play awful hard for him and do everything they can to help us win on a weekly basis.
Q: Do you see any similarities between the Jaguars defense and what you've faced in the past with the Seahawks and the Falcons?
JM: Yeah, there's some similarities, but like I said, each year is different. Each team has some – the players are different, certainly, and there's certainly little things here and there that each coaching staff has implemented or changed or does more of than the other. So, there's some definite similarities relative to some of the scheme and the way they play, but by and large, our focus is certainly going to be on this team this year against these players. Those games in the past don't really have a whole lot in common with our preparation this week, and we've got to do a good job of studying up and getting to know these guys – not only what they do but who's doing it. So, excited to get started on that here today.