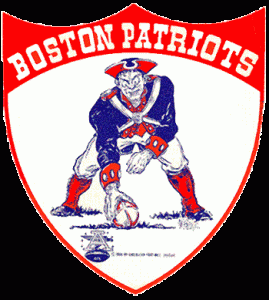 Q: What did you see from Dion Lewis running the football with power and through contact the way he did yesterday?
JM: Yeah, I thought all the backs ran hard. James [White], LeGarrette [Blount] and Dion [Lewis] all had opportunities and were productive with their chances. Dion certainly, I mean, Dion is a good runner and he's tough and he's got good vision. He did a good job of really continuing to move the ball forward, stay out of bad down and distance situations, and he definitely made a few people miss in the hole and gained some extra yards after contact. He always finishes tough, so I'm pleased with what as he did, as well as the backs as a whole. The entire group did a nice job of being productive yesterday.
Q: What stood out to you from Marcus Cannon going up against one of the best players in the game in Von Miller?
JM: Yeah, he's one of the best players in the league at any position, I'm talking about [Von] Miller, and their entire defense is tremendous. They're really well-coached. Coach [Wade] Phillips does a great job. Their entire staff does a great job. They always have a great game plan, and they make every yard hard. We tried to have some presence on him, but I thought Marcus [Cannon] did a really consistent job of just trying to make it hard on him and keep him from having an easy path inside to the quarterback; tried to be physical when we had our opportunities. We ran the ball a lot, so that was a change for us in the last few games we've played against them. Marcus is continuing to improve and get better and better each week. He's answered every challenge that's been put in front of him and this was certainly one of if not the top players in the league, so Marcus did a nice job of doing his assignment, playing within the scheme, and trying to just make it tough for him to make big plays and impact the game in a negative fashion.
Q: I know it was only one play, but how did Shea McClellin do lining up at wide receiver?
JM: Yeah, sometimes you just try to sprinkle in a wrinkle or two and Shea [McClellin], we've been working with different things, and that happened to make its way into the game plan and on to the field. Sometimes you get some results out of it, sometimes it just makes the guys on the other sideline think a little bit or at least they have to go over there and spend a little time talking about it, but Shea did his job.
Q: How much time have you been able to spend with Michael Floyd so far and what kind of challenge will it be trying to bring him along in this offense given the short window of time you'll have with him?
JM: Yeah, I just got to meet him late last week. It was good for him to be on the trip with us and experience how we do things because I know each team is different. We all do it differently in terms of our preparation and how we get ready for the game and all the rest of it, so I think it was good for him to experience that. He's done a nice job [and] he has a great attitude, so we look forward to getting out there in practice and really being able to get acclimated to one another. The most important thing is that our players feel comfortable when they're in the huddle together and that we're asking them to do things that they feel good about, so we'll begin on that process again this week and continue to try to grow and build. I like his attitude and his approach. He was into it and excited to be here and we're excited to have him.
Q: How valuable is it to have such diversity in the offense and get contributions from everyone rather than depending on one guy?
JM: Yeah I think it makes you more difficult to defend when you don't have to force the ball to one thing or use one type or portion of your offense to move it. That's the best part as a coach. We have a really unselfish team. I don't think they care too much who gets credit or statistics or what have you. They all want to help us be productive and help us win and that's their goal. Sometimes it's one guy or another. Sometimes it's a different position group, sometimes it may require us to throw it or run it more than the other, but we just try to figure out what the best thing to do is each week and sometimes that may change during the course of the game and sometimes it doesn't. Sometimes what your intention was, it kind of plays out and you have an opportunity to play the game that way, but Coach [Bill Belichick] usually identifies what it is we need to do and then we try to hone in on exactly how we need to do it and work hard with the players to get them to understand how we want to play the game. Again, we have a lot of good players at a lot of different positions and we trust them. When their number is called, we have great faith that they're going to come through and produce for us.