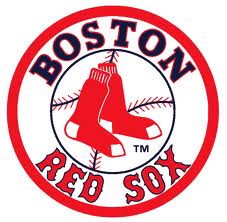 MEMORABLE MAY: In 28 May games, the Red Sox averaged 6.5 runs and posted a .305/.371/.525/.896 batting line with 68 doubles, 8 triples, and 46 HR.
· According to Elias, Boston's .525 slugging percentage in May is the franchise's 2nd-highest ever for any calendar month (min. 10 G) behind June 2003 (.556).
X FACTOR: Xander Bogaerts is in the midst of a career-best 24-game hitting streak, MLB's 2nd-longest of the season (Bradley Jr.-29)…He is 1 of only 3 SS in Red Sox history to record a hitting streak of at least 24 games, joining Nomar Garciaparra (3 times) and Johnny Pesky.
· Bogaerts has hit safely in 36 of his last 38 games and reached base at least twice in 28 of those (beginning 4/20)…He leads the majors with 272 hits and a .328 AVG since the start of 2015…His 76 hits and .350 AVG this season lead the AL and rank 2nd in MLB behind only Daniel Murphy (77 hits, .397 AVG).
10-AND-JOE: Joe Kelly is 10-0 with a 3.93 ERA (31 ER/71.0 IP) in 14 starts since 8/1/15…Prior to Kelly, the last Red Sox to win 10+ consecutive decisions were Clay Buchholz (11-0 in 2013) and Pedro Martinez (11-0 in 2000).
LEADING OFF: Last night, Mookie Betts became the first leadoff hitter in Red Sox history to hit 3 HR in a game, and the majors' first leadoff hitter to accomplish the feat since Melvin Upton Jr. on 9/9/12 for TB vs. TEX (source: Elias)…Elias also notes that Betts became the first Boston leadoff hitter to homer in each of the first 2 innings of a game.
· Betts' 3 HR tied a Red Sox record, accomplished 27 times by 22 different players…Jim Rice (2), Mo Vaughn (2), Nomar Garciaparra (2), and Ted Williams (3) accomplished the feat multiple times.
· Betts leads the majors in HR (12), RBI (40), and triples (tied, 4) as a leadoff hitter…Since the start of 2015, his 109 RBI in the leadoff spot are 26 more than the majors' next-highest total (Blackmon/Carpenter-83).