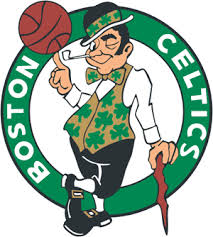 Re: Brad had called out effort on the offensive end, how did you feel out there
I just think we had a tough night trying to figure things out with Kyrie (Irving) being out. Not trying to make that an excuse but the ball kind of stuck on their side of the floor. We just didn't get enough ball movement… they were switching everything and I give credit to the Sixers, they defended us really well.
Re: In these past two games, why haven't you been able to get it done late in the game
I think it's a number of things. We dug ourselves in a deep hole for one. We did ourselves a disservice by shooting ourselves in the foot and not moving the ball, making it hard on ourselves to score. If we made it easier for each other, we probably would have won this game.
Re: The Harvard education program reached out to you on Twitter today, what was your reaction
Aw man, that was dope. It was exciting. I want to possibly take classes or even enroll. So for them to reach out to me to come up there to speak, that's big so I was really excited and I can't wait to get up there and be a part of the Harvard education program.
POSTGAME NOTES