By Kevin Harriman
BSD Publisher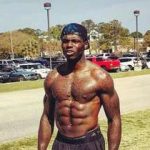 It' now Day-2 of the Josh Gordon saga and here's what we know….#NOTHING. Despite a Patriots and Browns press release detailing the trade on Monday, Bill Belichick still refuses to admit the trade has been completed…citing the fact that a trade is not complete until its complete….Ok Bill….
Multiple sources have said that Gordon was at Mass General Hospital today to take a physical and a presumed drug test. It's the origin Patriots, I'm guessing you get the test results in minutes, not days ??
As the hours drag on now (it's been more than 24-hours since the story broke initially) you have to wonder what the hell is going on with this transaction.
The deal itself is a no-brainer. If he can play and catch the ball and keep clean the Patriots have solved a glaring hole on their lineup. If Gordon craps the bed…its cost you very little.
BILL BELICHICK PRESSER
Q: How much can you expect from Josh Gordon right away?
BB: We're at the same place with him that we were yesterday, so we're in the process of working through it. We'll just have to see how it goes.
Q: So you're not completely ready to talk about him being officially added to the roster?
BB: Yeah, that's right.
Q: What is it about Marvin Jones Jr. and Golden Tate that present such a threat to your defense?
BB: Yeah, [Kenny] Golladay, [Michael] Roberts, [Luke] Willson. It's a good group plus the backs – [Theo] Riddick, [Kerryon] Johnson and [Ameer] Abdullah. They've got a lot of good players. Obviously, a really good quarterback so they present a lot of problems there. [They have] very good receivers. Tate, Jones, Golladay are all good after the catch. They're strong runners, so the tackling is – it's not just keeping them from getting the ball in the passing game but tackling after the catches will be challenging, too.
Q: Do you have any update on the injury status of Trey Flowers or Patrick Chung following Sunday's game
BB: Nope. Not at this time.
Q: With Patrick Chung, do you know what happened to him specifically? He came off the field for one play and then returned before being ruled out at halftime. Do you know why he wasn't checked for a concussion at any point during the second quarter?
BB: Yeah, that's really a medical question that I can't answer. If the player is medically cleared to play, then it's a coaching decision. If he's not medically cleared then it's not a coaching decision. We're out of it. It's a medical decision. It really falls into one of those two categories.
Q: Do you know if he started showing signs of a concussion at halftime?
BB: It was a medical decision. If he's not cleared to play then it doesn't have anything to do with the coaching. He's not cleared to play.
Q: I just was wondering if you had any insight into what actually happened.
BB: I just tried to explain that. When he's not cleared to play then he's not in the game. If he's cleared to play and wasn't taken out of the game medically then it would be a coaching decision whether to play him or not.
Q: We've heard you say that dependability is more important than ability. Given that, what are the circumstances around which you'd be open to relaxing your standards or the team's standards on dependability from a player? At what point are you willing to put more stock into the ability of a player versus his dependability?
BB: That's a pretty vague and general question. I'd say in the end we try to do what's best for the football team. I don't know any other way to answer it.