This EP is full of slick grooves and catchy melodies. Populated with plucky beats and sassy witticisms, I was shocked to hear that liv. wasn't pursuing songwriting full-time. Her voice also has this very unique cry to it that marks her securely as a pro-vocalist. Between all of these qualities (and being a badass website designer to boot), this girl literally has everything going for her.
"liv. is a New York farm girl currently studying English and History in Montreal, Quebec. liv. started singing for fun as a child, and made her stage debut in high school at the age of seventeen. Since then, liv. has taken on writing and singing as a release from her normal day-to-day. liv. strives to depict honesty and genuineness in her music, often writing and singing from a very emotionally raw and charged stance. Her voice can be likened to Fiona Apple mixed with some Shania Twain.
Her debut ep Life Vest EP was recorded in her family's barn over the course of four days. The EP was produced by Bryan Elijah Smith and released on Thanksgiving Day, 2020."

liv. in her own words.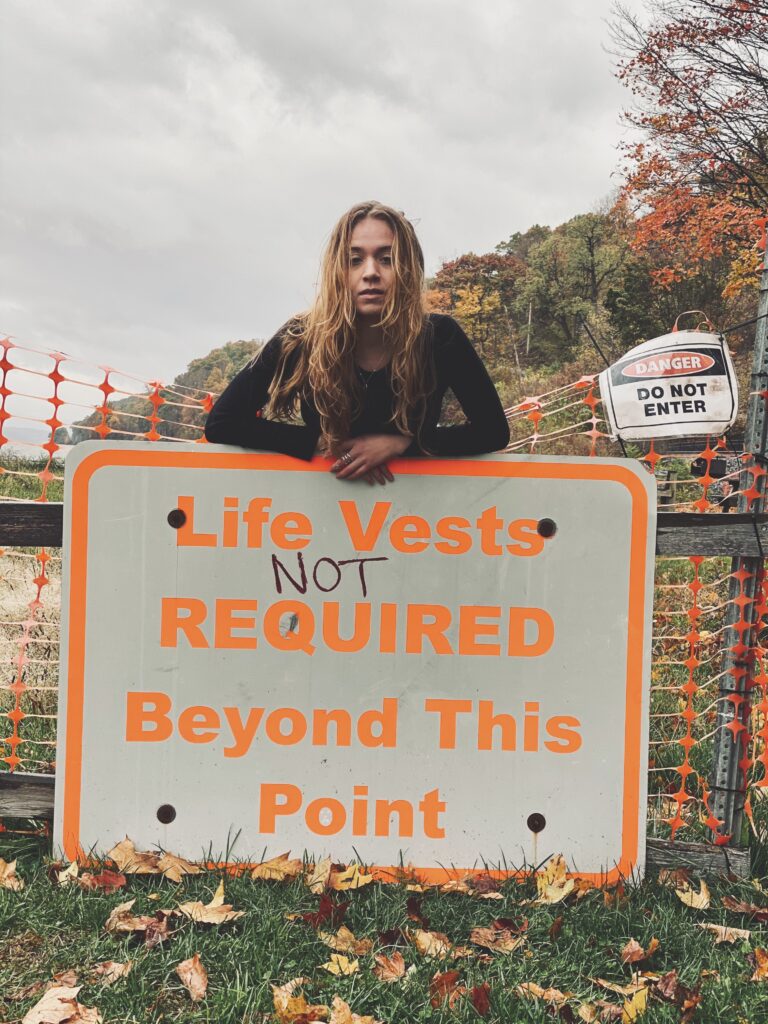 Without further ado, let's dive in to this EP and explore what makes it so special before coming up for air:
1. The Stranger
The opener of the EP is staunchly situated in county roots – but that's kind of cool. Tapping full-boar into her southern drawl, liv. plays with tone and clarity as she depicts an emotional connection she felt with someone. "I guess I don't quite understand how a stranger understands me" is such a genius line. I personally am a sucker for wordplay, and I love the lull of the acoustic guitar softly floating in the background amidst some ethereal strings cutting into the mix. It feels a bit more like a deep-cut than an opener, but I like the way it eases the listener into the vibe slowly. It also feels like something that would fit perfectly on country radio.
2. Insomniac Calamity
A little southwestern flair greets listeners with this one! I love the off-beat strumming that keeps you on your toes. It's calming, but also more than a little angry under the surface. "I'm tired but not in the I-need-to-sleep-way" is something anyone can relate to, concisely commenting on the fatigue of the soul – something much harder to remedy than physical exhaustion. Subtle lead guitar licks float in the horizon, adding depth to the ambiguous vibe. Descending bass lines lead solidly into the phrasing, alongside fun additions like cattle bells and a newfound attitude. Listen to the song, and you'll see exactly what I mean. True to the title, it depicts an emotion that keeps you up at night.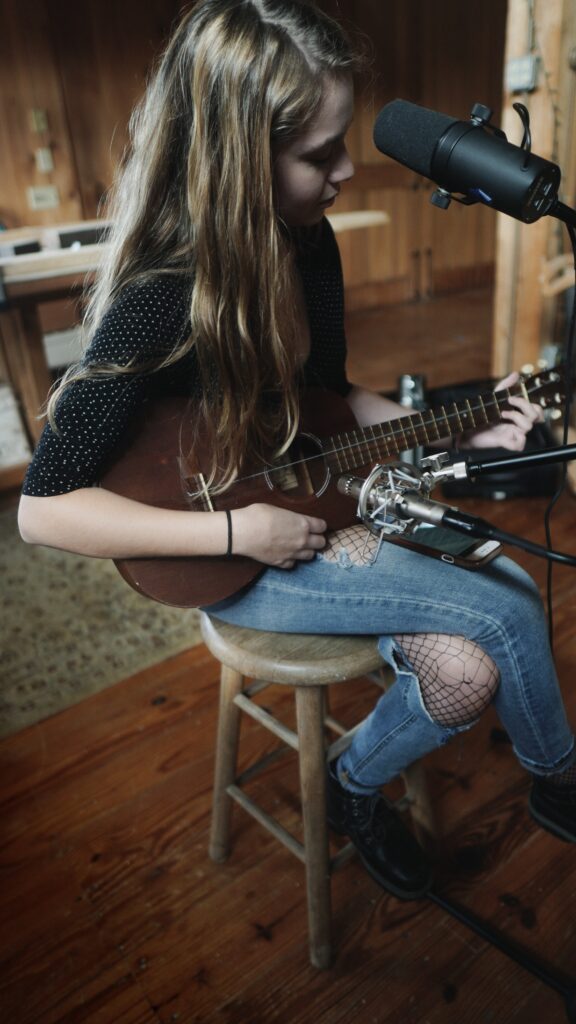 3. Right?
This one immediately reminded me of "Bubbly" by Colbie Caillat – both in her vocal tone, as well as in the subtle intonation used when she sings "right?" It's totally stripped-down and raw, but that fits the subject matter of a complicated relationship. The love interest in question is clearly clinging in all the wrong places like a poor-fitting dress. The human condition is so complex, which is why I was amused by pithy lines like "you're a contradiction / and I'm always bitchin' / but you're not a tool and I'm just a fool / right?" The production is about as minimal as it can get in this one, but it's positively lovely. The artist's vocals shine through so clearly, with some subtle reverb in the microphone, as well as a soft rain effect filling the sonic space carving out someplace cozy where listeners can curl up and stay a while.
4. Life Vest
The title track ends the EP, and it's a delightful mix of angst but also acceptance. "I'm not your life vest / and you're sure as hell ain't mine / and I wish you the best" is a beautiful sentiment. Rhythmic palm-muting and high-hat drums punctuate the space, and I love the dynamic shift from the angrier verses and the brighter choruses. That's not to say though, that the choruses are completely poppy and happy; there's still a lingering dark sadness floating beneath them. The bridge expands on this idea with: "Leave me out at sea / promise to leave me be / and don't rescue me". On the surface, this sounds almost suicidal – but in reality, liv. is making the point that some relationships will keep coming back until you cut them off completely. And the other person may only have the best intentions for you despite still being totally toxic over and over again. This is easily my favorite on the EP – it shows both sadness and growth in equal measures. It's a goal that feels realistically attainable.
It's rare to find a musician that bares their soul quite as openly as liv. does. Sure – it's easy enough to write a song. But sharing it with the world? That's a hard pass for many people. I feel blessed to know her, and if you give this EP a listen, I think it's safe to say you'll feel that way too.
Listen to the liv. Life Vest EP HERE.
Angelina Singer
angelinasinger.com
@angelinasingerauthor
angelina320@icloud.com