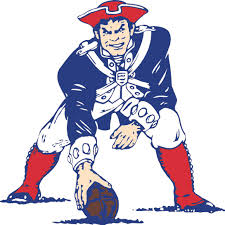 DEVIN MCCOURTY, DEFENSIVE BACK
Q: How good was it to make such big improvements as a defense from the second half of Sunday's game to the performance tonight?
DM: It was huge. You walk away from a game with a win, but I think as a secondary we were disappointed in the way we played – I don't even want to say last week – a couple days ago. It was big for us. We knew we had a big challenge. They convert a lot of deep balls and have two really good receivers that can take you vertical, so the game plan was simple, just don't give them the big plays. Make them try to drive it down the field. Make it tough for them. We were able to make some plays with Logan [Ryan] Malcolm [Butler], Cyrus [Jones] – those guys at corner played great. Even [Patrick] Chung went down there and was playing some corner, so we just did a good job of executing the game plan exactly how we wanted to and that led us to a win.
Q: How did you make accomplish those improvements on a short week?
DM: It was all about mental. It was our mentality. Obviously, weeks like this, you don't really practice. It was all walk-throughs, so it was guys talking about everything. It's crazy, sometimes in those walk-throughs, you get more done just in a sense where you go through a ton of plays, and I think in our secondary we have a lot of guys who have played a lot of football, so things that we see in the walk-through and we're talking about, 'Hey, full speed, do this, do that. I'm going to be here, I'm going to there.' I think that allowed us to see a lot of different looks and talk about it, and I think guys were responsible. We were accountable to each other while watching the film, putting in a ton of work, and in the couple days that we had to prepare – it showed tonight. I think when you have a short week and the coaching staff comes in here and they put the pressure on us to out-perform and out-work the other team on a short week, because both teams have a short week. I thought we rose to that challenge of preparing and being ready to go.
Q: With a rookie quarterback in the starting role, does that put more pressure on the defense not knowing what the offense will be able to do?
DM: Not really, I think you've got to just play defense. Even if you feel added pressure, you can't do anything different. You have a game plan, you have to execute it. The one thing you've got to do is that if you get turnover opportunities, you have to take advantage. Jamie's [Collins] interception was huge, the special teams plays we got forcing fumbles and recoveries were huge. But we knew Jacoby [Brissett] was going to be all right. We knew our offense was going to be OK. We knew they were going to come in here, do what they had to do offensively, and all we had to do was keep getting them the ball back, and that's really our focus each week. We went out there and tried to execute at a high level.
Q: What are your thoughts on the role of special teams and the two forced fumbles?
DM: It was huge. I've never been on another team, but here we put a lot of work into special teams. We meet a lot, we have guys like Matt Slater, Steve Gostkowski, Nate [Ebner], those guys are leaders on special teams and they get guys going. They let guys know where they need to be. [Brandon] Bolden coming in there and forcing that first fumble – it's an attitude playing special teams and I think we have core guys that go out there and lead, and then everyone else just follows. It always looks good when we do that because it shows that the work that we put in on special teams pays off.
Q: How gratifying was it for you as a defensive unit to hold them without any plays in the red zone?
DM: It's big. Coach [Bill Belichick] always talks about points in the biggest thing on defense. Keep them off the board, don't let them score points. No matter what happens in the game, if you hold a team to zero points, you've got a good chance to win. Defensively, I thought we just came out and we did our job. We let the offense do their job, kept getting them the ball, and it turned out to be a good winning formula.