PATRIOTS DB DEVIN MCCOURTY PRESS CONFERENCE
Q: Did it settle your nerves when Tom Brady spoke to the team yesterday? What does it show about Tom taking it head on?
DM: I think this team understands we've got a leader that we never question. There's never any doubt no matter what the situation is – whether it be on the field or off the field – this team has a lot of trust in Tom. Honestly, I don't think anyone in this locker room is worried about it. We know next Sunday we're going to get the best number 12 than we've gotten all year. That's how he prepares and like I always say, he sets an example for preparing. So our goal is just to be ready for next Sunday.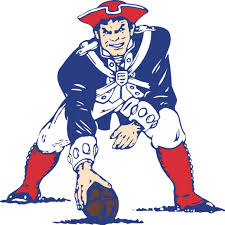 Q: Tom said when he plays he always wants to play within the rules and that he didn't doctor the ball in any way or have any knowledge of anyone doing so. Do you believe him?
DM: Does it matter? I'm kind of past all of that. I think just off of what Vince [Wilfork] said, we went out there and won a game in the AFC Championship and got the right to play in the Super Bowl. I think that should be the focus and the topic so that's what I want to talk about today, the Super Bowl and the opportunity to go out there and win a big game.
Q: Did you watch Tom Brady's press conference?
DM: No. I was actually still here, so no.
Q: D'Qwell Jackson said he wasn't the guy who noticed the deflated ball on the interception. Is it hard to fathom that someone who would intercept a ball would notice deflation?
DM: Notice that we are playing in the Super Bowl?
Q: No, is it weird to think that someone just catching the ball in that situation would notice a deflated football?
DM: No – I don't think anyone notices that. It's an interception, it's a big play – [go to the] sideline, give it to the equipment manager [and] save it for later.
Q: Any thoughts that someone in the NFL has it in for the Patriots?
DM: I don't know. I don't even know that many people at the NFL so no, I don't know.
Q: Are Doug Baldwin, Jermaine Kearse, and Russell Wilson an underrated group among the NFL?
DM: I think overall national media doesn't give them a lot of attention. I've watched a couple games now and they jump off to me – whether it be a ball where Russell Wilson is getting pressure and he just gives them a chance to go up there and they make plays, catching balls deep downfield, breaking tackles. I mean the catch Kearse had to end the game against Green Bay was huge. Tramon Williams was all on his back, to keep him on his back and to make that catch was huge. I think they have a good skill group as far as guys that can catch and run. They have a lot of guys that can fly down the field and get by any defense. For us, we look at that group as obviously we know it starts with [Marshawn] Lynch and running the ball but [if] your secondary starts worrying about Marshawn Lynch all the time they'll hurt you. They'll get deep, they'll make plays. I think people hear us say this all the time, but this game is going to be huge [for] just doing your job. If you're up there to stop the run, you've got to stop the run. If you're in pass coverage, you've got to cover these guys and not allow them to make big plays.