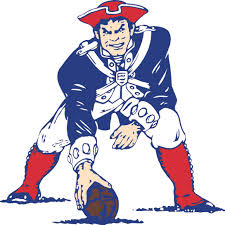 On the pressure the defense applied to Jets QB Josh McCown…
That's big. We obviously always want to pressure the quarterback. When we can do it, the two minute drive, up seven points, when we can get to him, it just changes the drive, you know? You go from first and 10, you can turn it into second and 16, second and 15, it kind of changes the play calling for the offensive coordinator. And then you get another one, you get the chance to end the game. Obviously on the fourth down call, we want to end it right there, but I thought we did a good job rebounding and realizing the game's not over. They made a play and we did a good job just getting back and finishing the game. That was something I think we needed. We haven't played particularly well in the fourth quarter and I thought this was big for us as a team to win a game when we had to play well in the fourth quarter.
On what it says about the team that they were able to come from behind and get a win on the road…
Obviously not the start we wanted, but I think the thing is we have a lot of guys who have been here for a while and understand it's all about playing four quarters. We've played games where we haven't played four quarters and got out to early leads and not finished the way we wanted, and lose. We've also been down before. I think it's good to be on both sides of that spectrum and understand you just have to keep playing. If you get a team behind, you've got to put your foot on their throat and finish them off. If you get behind, you've just got to keep playing. I thought we did a good job of really flipping the game right in the first half, tying it up, giving the offense a chance to get the ball coming out of the half. We talk about that situation all the time as a team and I thought we handled that well today.
On the call to turn the touchdown by Jets TE Austin Seferian-Jenkins to a fumble and touchback…
We knew it was close once they threw it up on the big screen, you could see the ball get juggled a bit. It always comes down to how they see it. Is it enough evidence? Is it not enough? We felt that the ball was juggled a little bit, but I didn't know which way it was going to go, but obviously as a defense we'll take that any day.