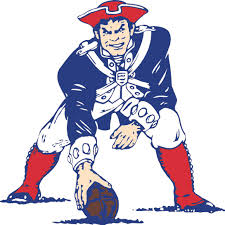 DM: First, instead of sitting here answering a ton of questions back and forth about pregame, taking away from the great effort of the team, I'm just going to say how I feel, how a lot of guys felt. We were obviously very conflicted. We knew our message would be perceived by a lot of people in a way that wasn't what we were trying to put out. A lot of guys felt, I mean, all over the place about the comments by the President Friday night. As a leader on the team, a lot of guys came to me and they didn't know what to do. They just were kind of angry. It was good Saturday. We all kind of talked as a group of releasing that anger and not being angry. We were in chapel and a lot of guys talked about that in our faith, God is first. We wanted to come together. First and foremost, we hate that people are going to see it as that we don't respect the military and the men and women that are way braver than us that go and put their life on the line every day for us to have the right to play football, and we know people are going to see it that way. Guys have family members, fathers, mothers, brothers, sisters that serve, and they were really conflicted about it. But, we just wanted to send a message of unity and being together and not standing for the disrespect and different ways guys felt. [There were] so many different things going through a lot of guys heads, and it was unique to see guys kind of come together and bond together as a group before the game and do that. But, I think all of us want a message that goes out of unity, being together, obviously as a team, and also as a fraternity of NFL players. Guys talk throughout the league about that, and it was great to be a part of a lot of guys trying to do the right thing. Obviously, it won't be seen as the right thing to everybody, but I think in our hearts, what we focus on the most was that we were trying to do the right thing today. I'm proud of our guys and I'm proud of the group and the guys I get to go out there and play football with. They're all great guys. They're better people than they are football players.
Q: Was it disheartening because there were boos from the stands?
DM: No offense, I just want to send that out and then I want to answer football questions, just for the sake of the team, not it being all about just myself.
Q: How hard was it to contain Deshaun Watson?
DM: He's tough, man. When you're in the secondary, you look back there and it looks like you got him a couple times, and then he breaks out, he goes left, he goes right. He made a lot of plays, and I think it was kind of the next step for him because, you know, we watched his Cincinnati film and it was kind of like no one open. He tucked and then he made a play with his legs, which he did a little bit of that today, but he was able to kind of move left and right a little bit and then get his eyes back down field, which puts a lot of pressure on us defensively. That guy is going to be a great quarterback. He played really well today and really made it tough for us in certain moments. I mean, he scrambled left one time and threw all the way across his body back to the right, which everyone says you shouldn't do, and he threw a perfect pass. We've got a lot of work because next week, I mean, that guy coming in here can do that better than anyone in the NFL. That's something, obviously, we've got to keep working on. We talked about it, but it's tough. He's a good player.