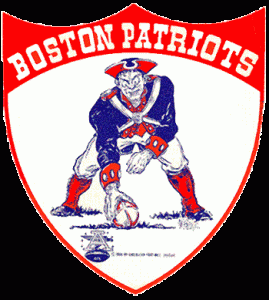 On the secondary's success despite injurie
"I think someone asked me during the week, how does that work with a guy that had been out for a couple of weeks. I said it just built our secondary stronger. Steph (CB Stephon Gilmore) was in all of the meetings. He kind of prepared like he was playing in the games that he missed. I thought that continued our communication with him, but it also added Bad (CB Johnson Bademosi) in there who had to fill in and step up. Now, instead of having two guys on the outside that you felt really comfortable with, we have three. When E-Rowe (DB Eric Rowe) comes back, that will be another guy that can play outside and inside that's been keeping up and out there practicing. I think injuries are always tough, but when you're able to play well through injuries, you kind of just build and add more depth to the secondary. I thought that was huge for us and I thought that Steph did a great job coming back today. It's tough when you miss a couple days being in shape, and then being out here in Denver. I thought he did a really good job.
On limiting Denver's offense in the red zone
"We know what our offense—if we can make teams kick field goals if they get in the red area, that's huge. Our offense has been able to since I've been here to score points. Obviously, we don't want to give up points. We don't want to let teams drive the ball and get in the red area, but when it happens, you have to step up and try to get off the field. I thought that was key. With [Broncos WR] Demaryius Thomas and [Broncos WR Emmanuel] Sanders out here, they're tough guys to cover all night. They were able to make some plays, but I thought we stepped up and played well in the red area. It's something that we always talk about and that gave us a chance.
On how they stopped the Broncos in the red zone
"I thought today was just a couple plays. There was a big play here, there was a big play there that let them get in the red area. I think the thing is, once you get in the red area, offenses aren't usually the same. The field stretches. It's more wide than it is length wise. We have a whole gameplan that is separate from what we do in the field to the red area. I think that's key for us once they get down there. It's everyone talking. 'We're in the red area now. Everybody lock in. Let's make them kick three.' I thought guys did a good job of flipping that switch of once we got in the red area on what to expect and how to play. If techniques change and coverages change, I thought we did a good job of that. I though upfront, we did a great job of not allowing them to run it in because that's what they really want to do in the red area.
On having a strong special teams performance
"That's huge. I mean we talk about that every week. We spend a lot of time on special teams and we knew [Broncos WR Isaiah] McKenzie had muffed a couple. We talk about for the gunners just getting there and trying to make it tough and [P] Ryan [Allen] always does a good job punting the ball for us.