Q: Congratulations. Discuss the adjustments you had to make, particularly after Jacksonville had success early in the game.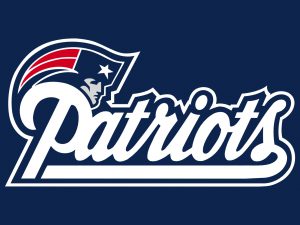 DM: They had maybe one or two plays that we talk about this time of year, 16 games a play or two we know may have success but [Patriots defensive coordinator] Matt [Patricia], he said it best: it wasn't a big adjustment game that you needed to do; it was needing to play aggressively. We needed to come off of blocks and we needed to tackle better, and we did that. That was to me the biggest change. It wasn't really, 'Let's play this defense or that defense.' We kind of stuck to our calls. To me, we just played better as a group.
Q: Late in the game, you had a tackle to stop Jacksonville short of a first down. Take us through that sequence.
DM: In the nickel, they switch released. Just trying to get to him before the sticks and make a good tackle. The game switched kind of when we got in the fourth quarter. I told the defense we had to play perfectly. We couldn't give up third downs. We couldn't give up the long six-, seven-minute drive. That would have ended us. I thought as a group – rushing the passer, coverage, E Rowe [DB Eric Rowe] with a big PBU – obviously, stepping up at the end of the game and getting a sack, we understood defensively when it was time. If we gave up anything, we couldn't give our offense a chance. To me, you talk about complementary football and playing off of each other, the end of the game was definitely that.
Q: What is the key to being a good scoring defense and limiting your opponent in the red zone?
DM: Just making it tough. [Patriots linebackers] Coach [Brian] Flores goes over the red area report each week, and he always tells us to make them drive it through the red area. Not too good in the first half with them driving it through the red area and scoring, but we talked about not giving it up on a chunk play. They get to the 20 or the 15 [yard line] and giving up a one-play touchdown but making them convert on third down or make another play. When you do that, the odds are in your favor. It is just everybody tightening up, forgetting whatever happened to get us there because it is usually something bad that happened. Just trying to play good football for three downs and make them kick a field goal.
Q: You mentioned complementary football. As you start to make that turn and you felt the Patriots offense start to get momentum, how important was it to get the ball back to them as fast as possible?
DM: Exactly. It was not just me; it was Trey Flowers, it was Malcom Brown, KV [Kyle Van Noy], Du [Duron Harmon] and everybody out there. 'We have to get a stop. We have to do it up front on first and second down.' Obviously, when you play against a good running team like the Jags and you get behind 10 points, you have to get stops on first and second down to get them on third down. To me, we did that. Obviously, it didn't go perfectly, but you don't play in championship games that usually go perfectly. You have two teams that are giving everything they have to go play in the one game that every team in the NFL wants to play in. We played against a good football team tonight. When it came down to executing and playing 60 minutes, as a team across the board in that locker room, we feel like we are built for that. That is why each guy is here for those games, and I thought we leaned on each other to get it done.
Q: Over the course of the season, what have you seen from Patriots cornerback Stephon Gilmore in terms of his resiliency?
DM: He is a corner. He is an NFL corner. When the difference is when you play in Buffalo sometimes you have a bad game and it didn't get talked about. You come here and I learned early in my career, you have one bad game, one bad play or one play that everyone has no idea what happened but they think you did badly, you get 10,000 stories about how you are not good. Steph was good. You don't play corner and bat 100 percent. Plays happen. A very talented guy. We knew that from training camp as soon as we got together. I am happy because you decide to come here and play in games like this. The guy played awesome. He stepped up. I thought as a team defensively – we always talk about situational football – we got into that two-minute drive, everyone was zoned in on what we couldn't give. You could even see on that last play Steph broke up, he looked at me and I looked at him. We knew we were getting that over route. I tried to hold it off and then get back to the quarterback and give him some time. He got time and broke up the play, a great play. Then D-Lew [Dion Lewis] and the offensive line ending it, that is championship football.