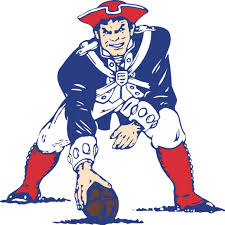 Q: How much did this bye week help you guys out?
DM: I think it was big. It's what you try to succeed in the regular season for. I think every team, obviously you want to make the playoffs first and win your division, but being able to be a top two seed and get a week to rest up, to work on yourself as a team, you're playing to earn the right to play again next week, so anytime you get an extra week, an extra couple days, I think it's huge. Obviously in this case, with our team at this time of the year, it seems like we really needed it from a physical standpoint, but even mentally I think it's been key for us. We've been able to slow everything down, go back over the season as a total from the coaching standpoint to the players and try to fix things that have hurt us and really focus going ahead on trying to do the right things.
Q: Was there a lot of season-long review last week?
DM: You always, any time we get some extra time whether it's a bye week, I don't want to say like, obviously we don't have time to dissect every single game, but it's definitely a focus on things we need to do better, so that goes from things that have hurt us throughout the season, things that we've done well that have really helped us, just trying to zero down on those things as you go forward. You don't have a next game so you want your best to be out there every time you step on the field.
Q: Did it help to find out your opponent Saturday night so you have that extra day to focus on Kansas City?
DM: I think so. I know from a players' standpoint, I think our coaches do a better job of being able to … I'm sure last week probably throughout the week they were watching all three teams that we could possibly play but as a player, especially myself, I don't like watching a bunch of different teams, so we were all waiting till Saturday to see who we got, so Sunday was great to start getting ahead. Obviously most of us watched the games live, but being able to go back and watch the Houston and Kansas City game and then watching a couple more games, getting ahead on watching film, so it was huge just having that extra day. But I think Bill [Belichick] always says it to us, the extra week, the extra couple days are only important if we use them, so I think this team is a veteran team that tries to show the way to the younger guys and did a good job of trying to take advantage of it.
Q: How difficult is it for you guys as a defense to defend Alex Smith?
DM: He's another one of the quarterbacks throughout the NFL that are just dangerous to play from a standpoint of he's very smart in reading coverages and understanding, so that's where you can see his physical ability of being able to scramble and run and make plays with his legs. He's not always just dropping back and trying to run. He kind of knows what coverage when he can run, when he should just stay in the pocket and get the ball to the open guy, so he's definitely going to be a tough challenge to go along with all the other quarterbacks we've faced this season. He creates that challenge of understanding what defenses are thrown at him, where to get the ball to and then also understanding when he can affect the game by being a runner.