CLAUDE JULIEN PREGAME PRESS CONFERENCE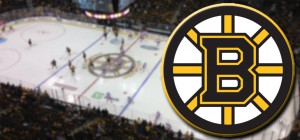 On what was going well for the team the last time they played Vancouver…
Well I think we had built some confidence there in those wins and in those kinds of games. I remember, you know, losing those two games to Edmonton and Calgary in extra time and getting the point but we wanted to finish strong, and we did. I thought we had a really good game in Vancouver – really sharp in our execution and in our commitment and all that stuff. And if you look at what they've done in the last little while they haven't lost much in regulation so they're playing much better as well, you know. I've always thought their coach to be a real good coach. So he's dealing with some young players as well that I think are coming around. Their goaltending has been really good, solid lately. But from our end it's more about like I said on that road trip it was more about momentum and hopefully we'll catch onto that again.
On if there is any update on the availability of David Krejci or Landon Ferraro…
No those will all be discussions today as we move on here. They're both on the ice this morning. So we'll have to make some decisions. So when I say, day-to-day, it could be today or it could be the next few days – who knows. But we'll make those decisions. So those decisions will be made this afternoon.
On Patrice Bergeron scoring three goals in the last two games and if he has seen anything different from him…
Well I think you know I'd have to say that Brad's [Marchand] played better on that line and when someone on that line plays better it opens up things for others. And you know I think he's really found his game so. But that's not to take away what Bergy [Patrice Bergeron] has done. I think Bergy [Patrice Bergeron] has played really well and strong lately, you know, and he never has a weak game but he has better games than others. And I think he's been probably at his best the last little while.
On Torey Krug not scoring as much as he has in past seasons…
You know obviously not what he's doing on defense, but more yeah the offensive part of his role. I think you know there's some things, you know, he's missed the net quite a bit. You know he's shot over the net. We've had a talk about that- how he needs to hit the net a little bit more. But there's no doubt when you're used to scoring more than that he's probably forcing things a little bit. And you know some years everything goes in and some years nothing wants to go in so. For Torey [Krug] I just think he has to focus on his job and do it right and let things fall into place, you know. If those pucks are going to go in, they're going to go in. But they're only going to go in if you hit the net. And I think that's just one area that I think he could be better at is making sure even if you don't score you hit the net. There's a chance for a rebound, chance for hitting something- lose pucks or anything but when you miss the net you get nothing out of it. So that's probably the main thing I would say about Torey but that's not why he's only had three goals. But that's an area where he could help himself.
On what the mechanics are to try and help Torey Krug hit the net more…
I use that word a lot – confidence is definitely one of them. You know when things are going well you're picking corners and you have that confidence and some other times you just you know when you don't have the confidence you're maybe forcing it, which is you know, taking that extra look and those things are what's happening right now. So there's still a lot of hockey left. I think Torey [Krug] will right that part of his game sooner than later. And then at the same time we're not unhappy with his game because he brings a lot more than just that. And he 's been really good at playing in the top four so far this year.
On if there's still a rivalry with the Vancouver Canucks…
Well I don't know to be honest with you, I don't know. I think there are a lot of different faces on both teams and, you know, I didn't sense that last game in Vancouver. I just sensed that both teams, you know, were focusing on winning the game more than… and there was that little incident at the end and those are minor incidents that happen in a lot of games so it's not the end of the world. So I don't necessarily feel it; I think it's kind of faded a little bit. But when our two teams had the same players I think there was a lot of, I guess, memories there from the last [Stanley Cup] Finals that we played each other and it carried into following seasons.