HEAD COACH CLAUDE JULIEN PREGAME PRESS CONFERENCE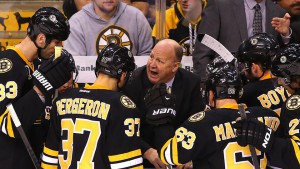 On the line changes this season and his players being able to find chemistry with new linemates…
Well I think it got developed over the course of this year because we made so many changes early on, so they get used to playing with each other and then when you talk about the new guys that have come in, I know in Lee [Stempniak's] case Brad [Marchand] and Patrice [Bergeron] have been talking to him a lot. And you know he's already a smart player and figures things out quickly, but same thing with John-Michael [Liles] – I think he's figured it out quickly. I know that Adam [McQuaid] has played with him quite a bit and has been talking to him a lot so that there's been a good transition there. But the rest of the team we've seen different, as you said, different line combinations and they've gotten used to playing each other. And as much as it might have been tough at some point I think it pays off at a certain stage of the season where if you have to make changes they adjust quickly.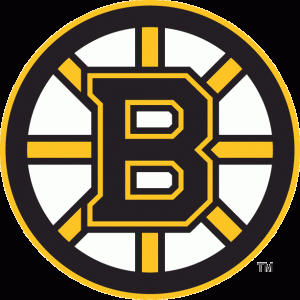 On how he would feel about his post-deadline team if they beat Washington tonight…
Well I think before you know it the season will be over. There's not that many games left so we need to assert ourselves every game. So it's not so much what it means more than what we need to do here. And you know, we need to, again, bring our A game and understand that we have to play a lot like we did the other night – be strong in all areas in order to beat good teams like Washington. We know they've given us their fair share of problems in the past and we have to kind of push that aside and look at tonight and go in there with an optimistic and determined outlook.
On if he agrees with the opinion that right now it's Washington and then everybody else and there's an opportunity for another team to become that next team…
Well let me put it this way, every playoffs there have been surprises. So you know I don't put a ton of stock into who's in and who's out. We all know Washington is one of the favorites in our conference and rightfully so. They have a great team – their record shows it. But in this game anything can happen. So we go about our business and go day by day. And to overthink that situation to me is not healthy – just go out there and do your job and you know look forward to what you have to do is probably the best way to look at that situation.
On how he'll prepare his players for tonight…
Well, Matt we're not going to do anything different tonight than we did last game and the game before as far as our preparation is concerned. We always, you know, point out the strong assets of the other team and what they do well, but we also show areas where this is what we can do to help ourselves and that's not going to change. I think the biggest thing is your approach to the game. Are the guys ready to play hard like they did the other night? It's more about that than anything else. You know when you say this team has given us some issues; well I don't think we've played our best against them either. And this is an opportunity tonight to play better.
On putting Lee with Brad and Patrice and if he knew ahead of time that he was a sound two-way player…
No absolutely. I mean this guy has been in the league forever. I still remember him as if it was yesterday when he was with St. Louis and I liked him as a player there. So I've seen him for a quite a few years. I knew exactly what kind of player he was and that kind of stuff. There wasn't much I didn't know about Lee. I didn't know him personally but as far as Lee the hockey player, I had pretty good knowledge on him.
On how optimistic he is about the fourth line…
Well right now I think the two games we've seen in action they've played well. I think the pace of our fourth line has been really good. You know we put [Brett] Connolly down there who has been on one of our top lines all year and you put a guy like [Landon] Ferraro who's a good skater … Noel [Acciari] has come in and, to me, is showing no fear or doesn't seem intimidated by any of this stuff. So it's made for a pretty decent line. So to me it's been a positive thing. Now it's two games, you just want to see it continue. And I think if it continues to play the way it has and then keeps getting better there's no doubt we'll have improved.
On Chris Kelly and if he has any idea on when he'll be back…
Well it's one of those injuries, Steve, that it's really hard to determine the exact date. As you know, having been out for four months or something, this is probably his fourth or fifth day of skating, you know. You have to give him a lot of time to get himself back in shape. But also, everybody has to make sure it's safe to go. You don't want another situation to happen because we put him out there too early. So there's going to be a lot of factors that determine whether he can before the regular season or whether he can this year. And some of it will be how he feels and some of it will be how the doctors see his situation and everything else and whether he's strong enough and all that kind of stuff. So I think there's too much right now to look at to be able to determine whether he's two weeks away, three weeks away, four weeks away or even the playoffs or out for the year. So I think it's still a little early to determine that.