"I never wanted to make things complicated…"
One of my favorite things about forming a close connection with a musician I admire is following their musical journey – wherever it takes them. I first met the incredible Charles Coleman back when he was the face-melting lead guitarist of the local Boston, classic-rock infused, award-winning project The House on Cliff. With quick, precise, articulate runs that blew some minds while inspiring others to pick up a guitar for the first time, he quickly became the one I compared all subsequent guitarists to. I know that's a pretty strict comparison – but trust me when I say it: there's no one quite like Charles Coleman.
When I got to catch up with him more recently a few years after the band had gone their separate ways, he mentioned working on a new solo project. Immediately, my interest was piqued – and for good reason. "Madison" is the lead single off his forthcoming album (which has yet to be fully announced, but you heard it here first). My first reaction to this single was jaw-dropping, absolute shivers. Charles literally checks all the boxes of everything you want in a song. And he's got the voice, charisma, and lyrical ability to carry you through a sonic journey that's both angry and a warm hug all at once. How does that even make sense? I don't know. But listen to it.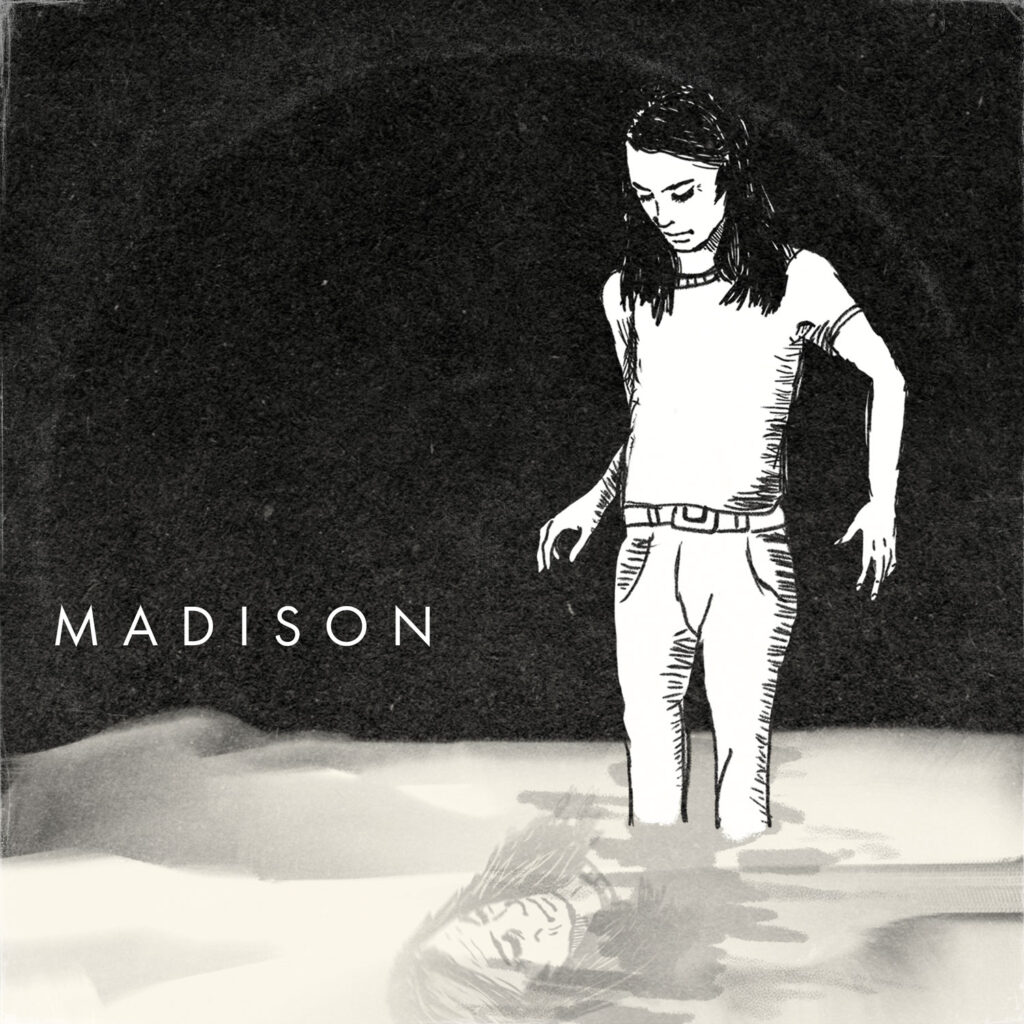 His voice has this unique, mid-range, smooth quality to it that lends itself seamlessly to complex harmonies (indicative of his entrance into Berklee School of Music on a vocal audition). Rhythmically, I was obsessing over the poetic quality of the rhyme schemes (specifically, "we're still young" and " I know time slows down for none" with "your old man would be so proud Madison"). I asked Charles if Madison was an ex-girlfriend, but he said it was literally just a name he chose for that rhyme scheme. Well, good freaking choice – it's so catchy. And those harmonies separating each section of the song? Forget about it. Legitimately stupid amounts of fantastic.
I am always a sucker for word-painting, and the layering of his vocal harmonies one at a time while singing "we build these bricks up one by one / then we fall down" hits all the right notes. That is genius – and it's the first time the listener hears that portion of the song, so it functions like a staircase, smoothly leading to the next sonic moment.
Much like a stormy sea, "Madison" ebbs and flows through dramatic, dynamic swells while ruthlessly tapping into multiple emotions.
Sonically, the mix of the gritty with the softer layers is also effective in creating an atmospheric world. In the bridge section, tense guitar shrieks break into the mix – and I'll admit, I was craving a face-melting solo. So that part was definitely a bit of a tease – because this guy can shred. But I will say, I fully respect him holding back in that area purely for the sake of art. I know this song is much more about the lyrics than a crazy guitar solo – so that tension created between the more minimalist guitar approach made sense. One of my favorite elements of this song is the slick, sparkly addition of a higher-octave A quietly ringing in the background of the choruses. It provides a nice, consonant nod to the key of the song, and literally sounds like magic.
"Old dreams die slow one by one" is a line begging to be painted on a mural. It brings this sense of childhood magic to a song nuanced with different measures of post-adolescent regret and frustration. Tension like this brings a unique voice to the all-too-familiar feeling of growing out of the things (and people) you once loved.
The end of this song fades out to feature Charles with just his guitar – the same way his story started. I also love the full circle moment of him ending the song with "I never wanted to make things complicated" literally after a whole song demonstrating a lingering attachment to someone long after the relationship ended. But somehow, everything just melts away in hindsight – which, is also a really accurate portrayal of memory and healing.
After all, we're only human, and no one ever wants to make things complicated – even though they often still do.
Stream "Madison" by Charles Coleman HERE, and follow him on Instagram @charlescoleman2 for updates on his new solo project!
Angelina Singer
angelinasinger.com
@angelinasingerauthor
Boston Sports Desk Correspondent
angelina320@icloud.com