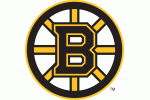 BY KEVIN HARRIMAN
Boston Sports Desk Publisher
 BOSTON – For all of you hard-core Boston Bruins fans, what were you doing December 15, 1993 ?
If you were watching the B's that night, you witnessed defenseman Glen Wesley notch a hat trick. Little did you know that night, back in 1993, that it would take another 17-plus years for you to witness another Bruins  defenseman match that feat.
Well that feat was matched on Monday when the B's took on the Carolina Hurricanes. Zdeno Chara paced the Boston offense with a hat-trick in the Bruins 7-0 win over Carolina.
Chara is now one of just 4 Bruins defensemen to record a hat trick. The others are Bobby Orr (9 times), Ray Bourque and Wesley.
 It took the B's blueliner  892 career games for his first career hat trick,  but Chara was offering no applogizes following his team's win. 
Boston Bruins' Zdeno Chara, of Slovakia, celebrates his hat trick in the third period of an NHL hockey game against the Carolina Hurricanes, Monday, Jan. 17, 2011, in Boston. The Bruins won 7-0. (AP Photo/Michael Dwyer)
"It's a very humble feeling and mostly a happy feeling," Chara said. "But you know, when I look at it, some of the greatest players, for example [Detroit Red Wings defenseman] Nicklas Lidstrom just got his [first career hat trick] after 1300-1400 games.
"So, it's pretty special.
"Obviously, a big 'Thank You' goes to the guys, because they put me in good spots and positions that I could actually take shots and score," he said.
Chara sparked the Bruins offense in the opening period when he scored two of his three goals.