Big Z ready for this season and future seasons 
By Jarrett Howland
BSD Correspondent 
"You always have to prove yourself, no matter your age, no matter what kind of season you had. You can have an MVP season, but you still have to come back and prove it again," according to Chara speaking to the Boston Herald just before the start of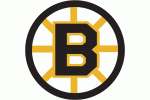 Tom Brady isn't the only Boston athlete with aspirations of playing well into his 40s. Boston Bruins defenseman Zdeno Chara hasn't dominated his sport to Brady's level, but the B's captain is still going strong. It's not surprising that Brady is someone Chara looks to when it comes to excelling at an "older" age.
At age 40, Zdeno Chara feels like he has something to prove coming into this upcoming season. Big Z will begin his 20th season. Chara is expected to play on Boston's shutdown pair alongside Brandon Carlo this season. He has one more year left on his contract and would like to stay with the Bruins until he feels it's time to retire.
It was confirmed on Tuesday afternoon that Chara is interested in inking yet another contract when his current deal is up with Boston, looking to stay on the ice a little bit longer once his current stint is finished in 2018. Chara is currently one of the longest-tenured skaters in the NHL.
He's sitting on 1,350 career games played over the Islanders, Bruins, and Ottawa Senators, winning a Norris Trophy won in 2009 and a Stanley Cup won in 2011. Chara's overall production has seen a decline in recent years. While he managed to put up 10 goals and 29 points in this past campaign, the 40-year-old Slovakian native is a far bit shy of his former 40 and 50-point seasons, and his overall possession numbers and shot differentials have taken a dive as he ages.
Despite that, though, the 6-foot-9 blue liner
remains one of the league's best defensemen when it comes to logging heavy minutes in the defensive zone. He stayed out for over 23 minutes a night helping rookie defenseman Brandon Carlo develop at the NHL level; if he's able to continue putting up those kinds of numbers, he's certainly still useful for an NHL club.
Chara is the last bastion of the "Kovalchuk Rule", meaning that his cap hit after turning 40 will be equal to the actual salary that he'll earn. In his case, it will be just $4 million next season instead of the ~$6.92 million he has had for the past six seasons. The 40-year old defenseman would need to take quite a pay cut to come back after next year if his steady decline continues. His effectiveness at times was missing completely, and he looked slow among a league filled with youth and speed. The Bruins, though loyal to their captain of 11 years, should be heading in a new direction on defense after this year with Brandon Carlo and Charlie McAvoy joining Torey Krug as the blueline leaders. With Jakob Zboril , Ryan Lindgren and Jeremy Lauzon following them, it will likely be too crowded to dedicate a spot to Chara.
That doesn't necessarily mean he won't get a chance somewhere in the league though, as shown by Jaromir Jagr over the past number of years. Multiple times Jagr has appeared to be finally declining out of relevancy only to re-establish himself the following year. Should Chara come back with another solid—if even unspectacular—season, there will be a team that tries to insert him on their bottom-pairing and go for a Stanley Cup. Personally, I would take great offense to see Chara put on any other jersey at this point in his career. I loved that Ray Bourque was able to win a Stanley Cup, but it came with great pain to see it was while he was wearing a Colorado Avalanche jersey. For everything that Chara has done with his organization, he should retire as a Boston Bruin. And as long as he is providing quality play on the ice, he should be able to go out on his own terms. All I can really say to Sweeney, Neely and staff is Don't screw this up, Boston!
Chara still has what it takes to play the game at a high level, and I sincerely hope the Bruins organization recognizes that. If they want to sign him to one year deals until he's done playing rather than a longer-term deal, then that's what they should do.