Q: Joe Flacco has this 'Joe-Cool' perception, how much different is he under pressure?
CJ: Joe Flacco is a great quarterback. A lot of people underestimate his speed; he can run the ball and he can throw the ball as well. It's my job as a pass rusher to try to contain him.
Q: Do you notice anything different in the playoffs in his game on the road?
CJ: Well not just Joe, I feel like every player, when it's the postseason and now when it's this late in the season, I feel like a lot of players have more sense of urgency. Like I said in a previous interview, mistakes can't be limited, but they have to be eliminated. At this point in the season you want to be perfect, and Joe Flacco has been pretty perfect late in the season.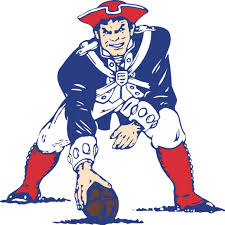 Q: Can you describe the challenge in defending their boot-action and play-action in the passing game?
CJ: Yeah, they do a good job of protecting Joe. They have a lot of guys in protection and they'll send a few guys out on routes and they are pretty effective on it. They've got both Smiths, Torrey and Steve, and they do a good job of being efficient with that whole concept of the play-action pass.
Q: When it's cold like this does, the ball come out or can you go after the ball a little more as a defensive player?
CJ: The weather doesn't really matter. When you're playing football, sometimes you are playing in rain, sometimes you are playing in snow and sometimes it's nice and sunny or it's cold like it's going to be on Saturday. The biggest focus is out executing Xs and Os.
Q: How itchy are you to get out there since you haven't had really a meaningful game since the Week 16 game? It's been three weeks since you've had to play meaningful football.
CJ: I don't use the term, 'meaningful football.' Every opportunity that you get, like the last time that we played in Buffalo, is great. It's a great opportunity. 'Itchy,' you can use the word 'itchy,' as far as playing. Personally, I want to play. I'm excited. I would play tomorrow if I could. We'll see and we'll be ready for Saturday.
Q: Are you excited about practicing in today's weather?
CJ: I'm heading out and practicing in probably about 10 minutes. I'm excited to go out there and practice.
Q: The weather doesn't bother you?
CJ: We practice in it every day.
Q: Did you ever practice outside at Syracuse?
CJ: Sometimes. We had the Carrier Dome at home, but when we had away games that probably would be cold we would go out and practice outside.
Q: Drawing upon those experiences in this?
CJ: A little similar, definitely.