BOSTON CELTICS EXERCISE ROOKIE SCALE OPTIONS ON JAYLEN BROWN, TERRY ROZIER III
Celtics pick up third-year option on Brown, fourth-year option on Rozier III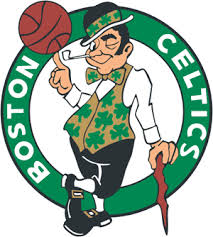 BOSTON, MA – The Boston Celtics announced today that they have exercised both the third-year rookie scale option on Jaylen Brown and the fourth-year rookie scale option on Terry Rozier III. Per team policy, terms of the deals were not disclosed.
Selected by the Celtics with the third overall pick of the 2016 NBA Draft, Brown, 21, has averaged 7.3 points (44.9% FG, 33.9% 3-PT, 67.5% FT), 3.1 rebounds and 18.5 minutes in 85 career games (27 starts). Named to the NBA's All-Rookie Second Team in 2016-17, Brown is currently producing 15.4 points, 5.9 rebounds and 1.00 steal through the first seven games (all starts) of his second NBA season.
Now in his third NBA season after being selected by Boston with the 16th pick of the 2015 NBA Draft, Rozier III, 23, has averaged 4.6 points (35.1% FG, 31.1% 3-PT, 76.5% FT), 2.7 rebounds and 1.5 assists in 120 career games over two-plus NBA seasons. In seven games in 2017-18, Rozier III has recorded 9.4 points, 5.4 rebounds and 2.3 assists in 24.6 minutes.