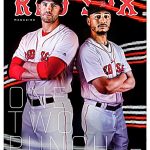 3-TO-1 ODDS: The Red Sox are the 46th team to hold a 3-games-to-1 lead in a best-of-7 World Series (source: Elias)…39 of the previous 45 (86.7%) went on to win the series.
>>> This is the 6th time the Sox have held a 3-1 lead in a best-of-7 playoff series, having won each of the previous 5 between the World Series (1912, 1915, 1916, 1918) and ALCS (2018).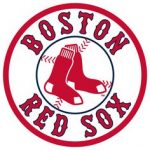 WINNING WAYS: The Red Sox are 10-3 in the postseason, including 7-1 in their last 8 games…Since the Division Series format was introduced in 1995, 7 teams have won the World Series with 3 or fewer losses (most recent: 2008 PHI, 11-3).
>>> The 2004 and 2007 Red Sox went 11-3 in the postseason.
>>> The Sox are 15-3 in their last 18 World Series games, dating back to Game 1 of the 2004 Fall Classic…The Sox and Yankees are the only teams ever to go 15-3 or better over any 18-game stretch in World Series play.
ROAD WARRIORS: The Red Sox are 6-1 on the road in the postseason, having out-scored opponents by a combined 51-22 margin away from Fenway Park.
>>> The Sox are 1 of 10 teams ever to win as many as 6 road games in a single postseason…The only team to win 7+ road games in a postseason is the 1996 Yankees (8-0).
>>> Of the Sox' 8 World Series titles, 3 have been won on the road: 1915 (PHI), 2004 (STL), and 2007 (COL).
TO THE LAST OUT: 42 of the Sox' 75 RBI this postseason have come with 2 outs, including 17 of 22 in the World Series…The only teams ever withmore than 17 two-out RBI in a World Series are CLE in 1997 (21) and MIL in 1982 (20).
PRICE CHECK: David Price has won each of his last 2 postseason starts: Game 2 of the World Series (6.0 IP, 2 R, 3 H, 3 BB, 5 SO) and Game 5 of the ALCS (6.0 IP, 0 R, 3 H, 9 SO, 0 BB)…In 4 starts this postseason, he has held opponents to a .206 AVG (14-for-68).
>>> Price earned the Red Sox' 1st win of 2018 (3/30at TB), as well as their 100th win (9/12 vs. TOR) and their victory that clinched the AL pennant (10/18 at HOU).