By Kevin Harriman
BSD Publisher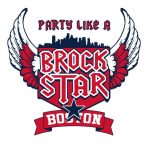 I'll admit it. I was a non-believer heading into Game-3 following the mess that David Price created in Game-2 and the amount of innings heaped upon the bullpen in Game-1. But this Red  Sox team is resilient and showed me that they have grown a pair. A year ago, this team would have collapsed from its own weight. With John Farrell leading the charge and Dustin Pedroia proving to the world that he is not a leader, this would not have been possible….
I was WRONG…..Nathan Eovaldi gave the Sox a quality start which is something that no Red Sox pitcher in the past three post-seasons has been able to do.  Eovaldi owned the Yankees and his 7-innings of work now leaves Alex Cora with some rested options in the pen that might not add gas too the fire.
So why shouldnt we expect the same from Rick Porcello ? Porcello has been steady and shouldnt get caught up in the moment like Price did in Game-2.
Red Sox Nation is hoping for another laugher that will allow Chris Sale more rest to start Game-1 of the ALCS against there Astros at Fenway….The way this season is unfolding… I don't see why not !
ABOUT LAST NIGHT: The Red Sox earned a 16-1 win over the Yankees in Game 3 of the ALDS last night…It marked the largest margin of victory by a road team in postseason history and is tied for the 2nd-largest margin of victory in any postseason game.
>>> The only postseason game that featured a larger margin of victory was Game 4 of the 1999 ALDS (BOS def. CLE, 23-7).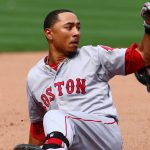 SLUGGING SOX: Last night marked the Red Sox' 2nd-highest run total in a postseason game (23 runs in Game 4 of the 1999 ALDS vs. CLE), their most ever in a postseason road game…It was only the 8th time in postseason history a team scored 16+ runs in a game, the 1st since STL earned a 16-7 win at TEX (2011 World Series-G3).
>>> The Sox' 16 runs were the most ever scored by any team—including the Yankees—in a postseason game at any Yankee Stadium.
BROCKTOBERFEST: Last night, Brock Holt became the 1st player ever to hit for the cycle in a postseason game…It was the 1,562nd postseason game in MLB history (source: Elias)…Holt singled and tripled in the 4th inning, doubled in the 8th, and homered in the 9th.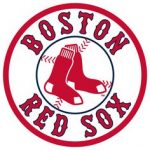 >>> Holt also hit for the cycle on 6/16/15 vs. ATL at Fenway Park…He is the 27th player since 1900 to accomplish the feat more than once, the 2nd Red Sox player to do so (also Hall of Famer Bobby Doerr, 1944 & '47).
>>> Including the regular season, Holt has hit safely in each of his last 12 games, posting a .452/.511/.881 batting line in that time (19-for-42, 4 HR, 14 RBI).
 NATHAN'S FAMOUS: Nathan Eovaldi earned the win last night after allowing 1 run in 7.0 IP (5 H, 0 BB, 5 SO)…He is the 7th Red Sox pitcher to throw at least 7.0 innings, issue 0 BB, and give up 1 or 0 runs in a postseason game, and only the 4th Sox pitcher to do so in the Live Ball Era (most recent: Jon Lester, 2013 World Series-G5 at STL).
>>> Last night marked Eovaldi's 1st career postseason appearance…He is the 20th pitcher in MLB history to throw 7.0+ innings, issue 0 BB, and allow 1 or 0 runs in a postseason debut (last: Jakie Arrieta in 2005)…He is the 3rd Sox pitcher to do so (also Dutch Leonard and Rube Foster in 1915).
>>> In 4 starts against the Yankees—including the postseason—since being acquired by the Red Sox on 7/25, Nathan Eovaldi has allowed 1 ER in 23.0 IP (0.39 ERA)…In those games, he has held NYY to a .143/.185/.182 batting line (11-for-77, 0 HR, 3 BB, 18 SO).