BOSTON BRUINS VS PITTSBURGH PENGUINS
PRESS BOX PREGAME NOTES: NOVEMBER 24, 2017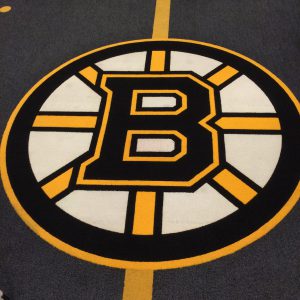 PROJECTED STARTING GOALTENDERS: Anton Khudobin (6-0-2, 2.13 GAA, .938 Save %) vs. Matt Murray (11-6-1, 2.88 GAA, .907 Save %). Khudobin is 1-2-0 with a 2.37 GAA and .929 Save % in three career games against the Penguins. Murray is 2-1-0 with a 2.67 GAA and .936 Save % in three career games against the Bruins. 
BROADCAST INFO: Today's game will be broadcast nationally on television on NBC and regionally on the radio at 98.5 The Sports Hub. It can also be live streamed nationally on the NBC Sports app or NBCSports.com. Puck drop is set for 1:22 p.m. ET. 
BELESKEY DELIVERS PIES: Yesterday, Matt Beleskey donated 400 pies purchased from Mike's Pastry in the North End for Thanksgiving and delivered them to local organizations. Beleskey made stops at the New England Center for Homeless Veterans, St. Francis House, and the Pine Street Inn. This is the third year that Beleskey has donated pies.
TABLE OF FRIENDS: On Tuesday, Garden neighborhood Charities kicked off the holiday season with its annual Table of Friends event. The event brought together volunteers from TD Garden, Boston Bruins and Boston Celtics to help the region's homeless by providing 700 pounds of turkey, 500 pounds of stuffing, 350 pounds of vegetables, 10 gallons of cranberry sauce and a custom-made 500-pound pumpkin pie. 
DOBBY LEADS LEAGUE: Entering today's game, Bruins goaltender Anton Khudobin leads the league with a .938 Save % and is third in the NHL with a 2.13 GAA. The 31-year-old Kazakhstan native has earned wins in each of his last three games, and has yet to suffer a regulation loss thus far this season (6-0-2). 
RECCHI RETURNS: Mark Recchi returns to TD Garden today as one of the Penguins' assistant coaches. Recchi spent his final three NHL seasons (2008-11) with Boston, and helped the team win a Stanley Cup in 2011 before retiring. Earlier this month, Recchi was inducted into the Hockey Hall of Fame.
STRONG DOWN THE MIDDLE: The Bruins are 4-0-0 this season when both Patrice Bergeron and David Krejci are in the lineup. The two centers have both been active for the Bruins current three-game winning streak, as well as the team's 6-3 win against Vancouver on October 19. 
DeBRUSK HEATING UP IN NOVEMBER: After being a healthy scratch in the team's game vs. Toronto on Nov. 11, rookie forward Jake DeBrusk has earned points in three of the team's last four games (2g, 2a). He has also recorded 14 shots on goal and accumulated a plus-5 rating over that span. 
MATCHUP HISTORY: The Bruins host the Penguins today for the first of three games between these teams this season and the first of two this season at TD Garden. The Bruins are 8-1-2 in their last 11 games vs. the Penguins and have taken points out of their last six against Pittsburgh in Boston at 5-0-1. Their last regulation home loss of the series was a 3-2 setback on April 20, 2013. 
348 AND COUNTING: Following their game vs. Toronto on November 11, the Bruins have sold out 348 consecutive regular season and playoff games at TD Garden. Their last non-sellout was on December 2, 2009, when they hosted the Tampa Bay Lightning and drew 16,553.
PENGUINS NOTEBOOK: Today's game is the first matinee of the season for the Penguins… Justin Schultz had two goals and four assists in three games against Boston last season… Evgeni Malkin will miss his second straight game of the season today with an upper body injury… Patric Hornqvist will be playing in his 600th career NHL game today… Former Bruin Phil Kessel leads the team and is tied for eighth in the NHL with 26 points (8g, 18a)… Kris Letang is tied for fifth among NHL defensemen with 15 assists.
SPECIAL TEAMS: Bruins power play: 13-for-69 (18.8%, T-18th NHL), Bruins penalty kill: 56-for-66 (84.8%, T-4th NHL)… Penguins power play: 21-for-88 (23.9%, 4th NHL), Penguins penalty kill: 69-for-91 (75.8%, 26th NHL).