BOSTON BRUINS VS TORONTO MAPLE LEAFS
PRESS BOX PREGAME NOTES: FEBRUARY 3, 2018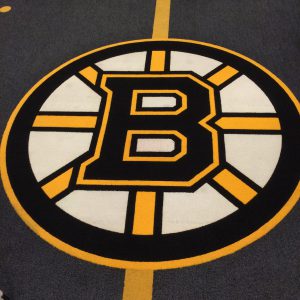 PROJECTED STARTING GOALTENDERS: Tuukka Rask (20-8-4, 2.12 GAA, .924 Save %) vs. Frederik Anderson (25-14-4, 2.61 GAA, .922 Save %). Rask is 15-6-2 with a 2.11 GAA, .925 Save % and two shutouts in 26 career games against the Maple Leafs. Anderson is 9-0-0 with a 1.88 GAA, .944 Save % and one shutout in nine career games against the Bruins.
BROADCAST INFO: Today's game will be broadcast regionally on television on NESN and on the radio at 98.5 The Sports Hub. It can also be live streamed regionally on the NESNgo App and NESNgo.com. Puck drop is set for 7:15 p.m. ET.
11th ANNUAL PJ DRIVE: The Boston Bruins are teaming up with Cradles to Crayons, Massachusetts Board of Library Commissioners and Wonderfund throughout the month of February to present the 11th Annual "PJ Drive" presented by Freihofer's and Roche Brothers to benefit Massachusetts' youth in need. The PJ Drive provides new, unused pajamas to babies, children and teens in communities across Massachusetts. Bruins Captain Zdeno Chara will lead this year's PJ Drive for the third time. Over 100,000 Massachusetts children have received PJ's through the Bruins PJ drive over the past 10 years. The Bruins will be hosting an in-game PJ collection drive during tonight's game. Fans who donate a pair of new PJs at TD Garden or donate $10 to Cradles to Crayons will be entered into a raffle to win Bruins prizes.
CZARNIK CALLED UP: General Manager Don Sweeney announced today that the team has recalled forward Austin Czarnik from Providence on an emergency basis. Czarnik, 25, leads Providence in scoring and is tied for sixth in the AHL in points with 13 goals and 29 assists in 38 games this season. He was selected to play in the 2018 AHL All-Star Classic in Utica, NY from January 28-29. The 5-foot-9, 160-pound forward also has one assist in six games with Boston in 2017-18.
CHARA'S MILESTONE: Bruins captain Zdeno Chara is expected to play in his 1,400th NHL game tonight. The other seven defensemen on the roster (Brandon Carlo, Torey Krug, Matt Grzelcyk, Adam McQuaid, Charlie McAvoy, Kevan Miller and Paul Postma) have a combined total of 1,477 NHL games played.
TUUKKA TIME: Goaltender Tuukka Rask has earned a point in each of his last 19 starts at 17-0-2, a career-best point streak. He has a 1.62 GAA, .940 Save % and two shutouts in that span. It is the fourth-longest point streak by a goaltender in team history and is the longest since Pete Peeters' 31-game stretch in 1982-83 (26-0-5).
ROOKIES ROLLING: Bruins rookies have scored 36 goals this season (22.9%), which is tops in the NHL. Arizona is second in the league with 31 rookie goals.
MATCHUP HISTORY: The Bruins host the Maple Leafs tonight for the third of four games between these teams this season and the second of two this season at TD Garden. The Bruins have lost their last six games against the Maple Leafs at 0-5-1, including a 3-2 overtime road loss on Nov. 10 and a 4-1 home setback on Nov. 11 in the first two games of this season's series. Toronto is the lone Atlantic Division team to win in regulation against Boston this season.
365 AND COUNTING: Following their game vs. St. Louis on February 1, the Bruins have sold out 365 consecutive regular season and playoff games at TD Garden. Their last non-sellout was on December 2, 2009, when they hosted the Tampa Bay Lightning and drew 16,553.
MAPLE LEAFS NOTEBOOK: The Leafs enter tonight's game with a 30-18-5 record (65 points), three points behind the Bruins for second place in the Atlantic Division… Auston Matthews, who missed the first two matchups of this season's series, leads the team with 23 goals and 17 assists for 40 points in 43 games… William Nylander (28) and Mitchell Marner (27) lead the team in assists.