BOSTON BRUINS VS VEGAS GOLDEN KNIGHTS
PRESS BOX PREGAME NOTES: NOVEMBER 2, 2017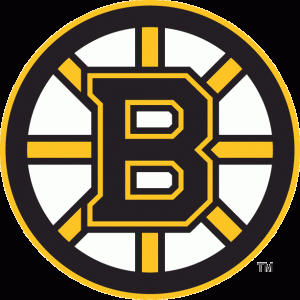 PROJECTED STARTING GOALTENDERS: Tuukka Rask (1-3-2, 2.93 GAA, .896 Save %) vs. Maxime Lagace (0-2-0, 6.35 GAA, .813 Save %). Rask is 0-1-0 with a 2.04 GAA and .920 Save % in one career game against the Golden Knights. This is Lagace's first career game against the Bruins.  
BROADCAST INFO: Today's game will be broadcast regionally on television on NESN, as well as on the radio at 98.5 The Sports Hub. It can also be live streamed regionally on the NESNgo app and NESNgo.com. 
BRUINS ACADEMY COACHING SYMPOSIUM: The Boston Bruins will be hosting their seventh annual Bruins Academy Coaching Symposium in partnership with Massachusetts Hockey on Saturday, November 4 at Warrior Ice Arena (90 Guest Street, Brighton, MA). The event will start at 7:30 a.m. with breakfast, followed by a panel of speakers, including members of the Boston Bruins Coaching Staff, who will share their expertise with coaches from throughout New England starting at 8:30 a.m. Members of the Boston Bruins Coaching Staff, including Head Coach Bruce Cassidy, will offer the coaches in attendance their professional insight on various topics. The Symposium is free for coaches to attend. To register, please visit www.bostonbruins.com/coachingsymposium. 
BACKES ON IR FOLLOWING SURGERY: David Backes was placed on injured reserve following his surgery today to remove a portion of his colon. The expected recovery time is approximately 8 weeks. Bruins team Internist Dr. David Finn issued the following update: "David's episode of diverticulitis at the beginning of the season was his second episode in two months and was complicated with an abscess (collection of infection adjacent to the colon) that required drainage. Repeated episodes, like what David experienced, have a very high likelihood of recurrence in the near term, which is why he was advised to have surgery to remove the area of colon causing the problem. It was determined that attempting to delay the surgery until after the season was an unacceptable risk to his health."
CZARNIK, McINTYRE, SZWARZ RECALLED ON EMERGENCY: Forward Austin Czarnik, goaltender Zane McIntyre and forward Jordan Szwarz have all been recalled from the Providence Bruins on an emergency basis. Per Head Coach Bruce Cassidy, Szwarz is expected to make his , while McIntyre will serve as a backup to starter Tuukka Rask.  
McAVOY PACING B'S ROOKIES: Bruins rookie defenseman Charlie McAvoy is tied for second among NHL rookies in assists (7), is seventh among NHL rookies in points (8), and leads all Bruins defensemen in scoring.
MATCHUP HISTORY: The Bruins wrap up the season series with Vegas tonight with the Golden Knights' first-ever visit to TD Garden. Vegas beat Boston 3-1 in the teams' first-ever matchup on Oct. 15 at T-Mobile Arena. The Bruins have a 70-18-9-1 lifetime record vs. all expansion teams (since 1967) in their cumulative first seasons of play. 
344 AND COUNTING: Following their game vs. Los Angeles on October 28, the Bruins have sold out 344 consecutive regular season and playoff games at TD Garden. Their last non-sellout was on December 2, 2009, when they hosted the Tampa Bay Lightning and drew 16,553.
GOLDEN KNIGHTS NOTEBOOK: The Golden Knights are the first team in the 100-year history of the NHL to win eight of its first nine games in its inaugural season… The Knights have an NHL-best +12 goal differential in second periods this year… Former Bruin Colin Miller has recorded an assist in six straight games… Former Bruin Reilly Smith is second on the team with nine points (four goals, five assists)… James Neal paces Vegas in scoring (seven goals, three assists). 
SPECIAL TEAMS: Bruins power play: 11-for-38 (28.9%, 3rd NHL), Bruins penalty kill: 35-for-41 (85.4%, 5th NHL)… Golden Knights power play: 8-for-47 (17.0%, 17th NHL), Golden Knights penalty kill: 31-for-39 (79.5%, 21st NHL).