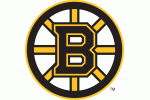 BY KEVIN HARRIMAN
Boston Sports Desk Publisher
Tuesday, March 22
BOSTON BRUINS HEAD COACH CLAUDE JULIEN PRESS BRIEFING AT 11:00 A.M.
On the most difficult part of the Bruins last seven games…
Just that we haven't played as well as we know we can. I think there's a better team there in that dressing room than what has showed in the last little while. Again, we've just got to straighten that out as soon as we can here, and hopefully it's going to start tonight.
On the plan with Shane Hnidy, if he will be sent to Providence to get games in…
Well I don't know what upper management has in mind here. I don't think he can go to Providence at this stage of the season, after the trade deadline. So this is something that I don't think is in the options. But he's come around, and I think we'll see him at some point in our lineup. We brought him here to give us some depth, and if we're going to use him as a depth player, at some point from here to the end he's going to see some action.
On the difficulty of working Shane Hnidy into the lineup…
Well I think it'd be nice if we could find our game and get better here, but at the same time it's one of those things you have to adjust with. Just because he's in our lineup doesn't mean we can't win our hockey game either. It's just a matter of him not having played this year. There's going to be some small adjustments with him, but we can manage that, put him in some situations where he can get on the ice and help us more than hurt us.
On how Shane Hnidy helps the team off the ice…
Sure, he's a veteran player that has been around and I think obviously he's got some leadership qualities in him and we've seen that in the past when he was here. That's certainly an area he's good at as well.
On if he knows which forward will be scratched tonight…
Well there's different options here and those options, or those decisions on those options will be finalized tonight before the game. 
On if he feels he needs to speak with the team about the league's recent disciplinary actions and how that affects play on the ice…
That's kind of been done. I think we all understand what is at stake here, we all understand that we've all taken a stance to clean it up. As we mentioned, you have to be supportive of what the league is trying to do. And if your players don't respect those rules, there are consequences. As we mentioned with Brad's [Marchand] suspension, we respected what the league was trying to do. And you talk to your player and make sure he learns from that and you hope that as we go forward here with all of this, not just your players, but all the players will learn from that and understand that we need to get better in regards to head shots. It won't be tolerated in this league and the only way that can be successful is if we're all on the same page, and all supporting it. 
On his take on Matt Cooke's most recent suspension…
You know, I'm not sitting here commenting on other suspensions. I respect what the league is doing, that's my answer to that. You kind of take care of your own backyard and let the league handle those things. I respect what the league has done, that's my take on that.