BOSTON BRUINS TO PARTICIPATE IN 2019 BRIDGESTONE WINTER CLASSIC AGAINST CHICAGO BLACKHAWKS AT NOTRE DAME STADIUM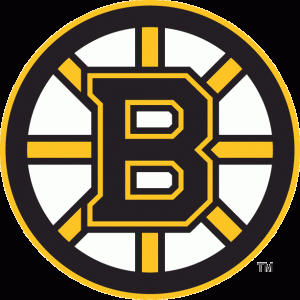 BOSTON – The National Hockey League announced today, November 18, that the Boston Bruins and Chicago Blackhawks will compete in the 2019 Bridgestone Winter Classic at Notre Dame Stadium on January 1, 2019.
This is the third time the Bruins will make an appearance in the annual event, after hosting the Philadelphia Flyers at Fenway Park in 2010 and hosting the Montreal Canadiens at Gillette Stadium in 2016. It is a league-most fourth Winter Classic appearance for the Blackhawks, who hosted the Detroit Red Wings at Wrigley Field in 2009, took on the Washington Capitals at Nationals Park in 2015, and most recently played the St. Louis Blues at Busch Stadium in 2017.
This marks the first ever Winter Classic between the Boston Bruins and Chicago Blackhawks.
"The Boston Bruins are excited to be playing in the 2019 Bridgestone Winter Classic against another storied Original Six franchise, the Chicago Blackhawks," said Bruins President Cam Neely. "The rich history of Notre Dame Stadium is well documented, and our team looks forward to playing at such an iconic venue. We hope that by participating in these large scale and unique NHL events we can bring Bruins fans new hockey experiences, and that we can use these opportunities to help grow our great game and attract new fans."
The Bruins' first appearance in the Winter Classic in 2010 at Fenway Park featured a few iconic moments for the NHL's annual outdoor event. In the first period, the B's Shawn Thornton and the Flyers' Daniel Carcillo engaged in the first-ever fighting major in a Winter Classic. Then in overtime, Zdeno Chara passed the puck up the ice to Patrice Bergeron, who fed a pass to Marco Sturm, who tipped it past Philadelphia goaltender Michael Leighton for the game-winning goal. The 2016 Winter Classic featured the Bruins and Canadiens where the B's fell 5-1 at Gillette Stadium in Foxborough, MA. Matt Beleskey scored the only goal for the Black & Gold, assisted by Adam McQuaid and Ryan Spooner.
The outdoor game at Notre Dame Stadium will have extra significance for Bruins rookie forward Anders Bjork, who played three collegiate seasons at Notre Dame.
The Bruins and Blackhawks have faced off 586 times during the regular season, with the Bruins owning a 265-238-79-4 record for a .525 points percentage. The two Original Six franchises have also met seven times in the postseason – most recently in the 2013 Stanley Cup Final.
The Bridgestone brand, the Official Tire of the NHL and NHLPA, returns as title sponsor for the 10th consecutive event.