JACOBY BRISSETT, QUARTERBACK
Q: How did it feel tonight to go wire-to-wire? What is your assessment of the way the game went?
JB: That was fun. It makes you feel like a kid again. It's hard to explain the words. You know, you wish the results were different, but that was fun. That was a lot of fun.
Q: You're in an interesting spot with two quarterbacks in front of you. How do you feel about what you did with your opportunity tonight?
JB: I think that was a great opportunity for all of us to go out there one last time in preseason and just make the most of our opportunity. A lot of the guys, we're out there, we didn't get a lot of the game action last game, so it was a good time to just go out there and make the most of our opportunity. I think we played a good game, complementary – offense, defense and special teams – and, like I said, that was a bunch of fun.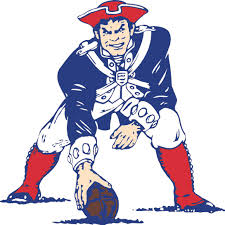 Q: What was the adrenaline like as you led the team back in the second half?
JB: You know, you get lost in the game. It was fun. You're just in the locker room talking to a couple guys. It makes you feel like you're in middle school again playing football. You know the plan, you know what they're going to do, you know what we're going to do, they know what we're going to do, so it's just about executing under pressure and just having fun.
Q: Did you get frustrated throughout the preseason about the number of opportunities you had? Was it tough to wait to get your chance?
JB: That's out of my control. I can't structure practice around me, so just going out there and when we do get reps and when we get an opportunity to go out there and practice, just make the most of those opportunities. Today was a good job of you seeing a lot of guys that don't get as many reps but put in a lot of work after practice, before practice and throughout practice and making the most of those opportunities, and it showed on the field today.
Q: I remember you saying after the first preseason game that you had too much adrenaline. Did you feel better in that regard tonight?
JB: Definitely. I mean, it's like a little kid – just having fun, playing, you're in the huddle. I mean, I kind of felt old being in that group, but you see a lot of young guys and they're just playing football.
Q: From your view, what happened on the interception?
JB: You know, I've just got to throw it over the guy. That's that.
Q: What about that touchdown pass?
JB: It was four of them. I'm just messing.