LEFT-HANDED PITCHER BRIAN JOHNSON ACTIVATED FROM
10-DAY DISABLED LIST AND OPTIONED TO TRIPLE-A PAWTUCKET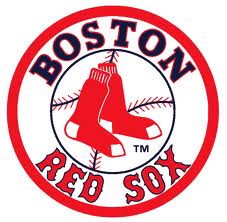 BOSTON, MA – The Boston Red Sox today returned left-handed pitcher Brian Johnson from his injury rehab assignment with Triple-A Pawtucket, reinstated him from the 10-day disabled list, and optioned him to Pawtucket.
Johnson, 26, made two rehab starts after being placed on the disabled list with a left shoulder impingement on June 15. He appeared once each for High-A Lowell and Triple-A Pawtucket, allowing four earned runs over 6.1 innings pitched. In four major-league starts this season—all Red Sox wins—he has gone 2-0 with a 4.29 ERA (10 ER/21.0 IP), 17 strikeouts, and five walks. He threw a complete-game shutout on May 27 against the Mariners, becoming the first Red Sox pitcher since Pedro Martinez to record a nine-inning shutout in his Fenway Park debut. Johnson has made a total of 10 minor league starts in 2017, going 2-1 with a 3.08 ERA (18 ER/52.2 IP) and 48 strikeouts. Selected by the Red Sox as a supplemental-round selection (31st overall) in the 2012 June Draft, he is 31-23 with a 2.65 ERA (141 ER/478.0 IP) and 432 strikeouts in 95 career minor league starts, earning Red Sox Minor League Pitcher of the Year honors in 2014.