Brad Stevens
Boston Celtics Pregame
Q. Brad, have you decided on your starting lineup yet, and can you tell us what's going on?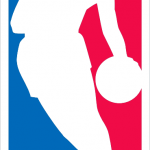 BRAD STEVENS: Yeah, we're going to start the same group except [Marcus] Morris instead of [Aron] Baynes.
Q. Al Horford's post steps have been a bigger and better part of your offense in this Playoffs compared to last year's postseason and the regular season. Just how important are they to your offense right now in this series? How critical do you think they're going to be?
BRAD STEVENS: Well, it's kind of — the last two series have been the way he was guarding, and people were really taking away he was three. They were switching him a lot, so that provided more opportunity to post. It just depends on how we're being guarded. So he's a guy that can step out beyond the three-point line, can play-make for us, he's playing his close-outs and he can post-up, especially against a switching group. You know, there's a lot of options there, but it's more about how he's been guarded than necessarily just because he's versatile enough to do a bunch of different things.
Q. How big of a difference is it between trying to match what they're doing and trying to keep what you're doing?
BRAD STEVENS: No, I think you go into the series and you try to do what you do best. You try to — you've got to play the way that you play on both ends of the court with appropriate tweaks, and so it's a big challenge against a team like this. They're playing great on both ends, and we know that. So I just think that without — one of our things this whole Playoffs with this group has been we need to just do what we do best, first and foremost, and then again, make the smaller appropriate tweaks that we have to make.
Q. When you enter a series like this, do you go off your team's experience against the opponent versus how they've done in the last two rounds and how they're playing currently?
BRAD STEVENS: A little bit of both, a little bit of both. I think obviously the way that they played [in] the Toronto series probably reminds us all of the Cavs in the last couple of years. I think that the plays that not only LeBron is making but the guys around him are making and the chemistry that they've developed off the ball, you know, and the actions they're running,
there's a lot that makes you think like this is another really, really good Cavs team that's peaking at the right time.
But at the same time, I think you look at what you've done, what you can do better, and then obviously what was good and bad in the first two rounds.
Q. With Marcus Morris going in and Aron Baynes going out, you've talked all season about your players just basically being selfless and not caring about starting or coming off the bench. How has that selflessness served you guys in a positive way this season?
BRAD STEVENS: Well, I mean, I've said this before, I think Baynes, we've done this with Baynes all year in certain match-ups, and he knew when we got together on whatever day it was that that was the most likely scenario, so he didn't even step on the floor with the first group. He knows that obviously [Love] at the five is a unique coverage, and then just as many versatile guys out there as possible to guard LeBron and the other guys on the court. You know, I've said this not enough times, that you can't have better leaders than Al and Baynes. Like you can't. They're both our two oldest players. They are totally selfless. They are totally in it for the team. They wrap their arms around young guys. The young guys feel ownership with them. Like it's as good as it gets. So being able to take him in and out of the lineup has been a — it's set a great example for everybody else, so when a guy like Jaylen [Brown] is coming off injury last series, he just knows that sometimes that's just part of it. Sometimes you don't start the next game, and I think that's a really good situation to be in, and it's due to the leadership of those guys.
Q. So much is made about pace, and LeBron is so extraordinary in the open court. How important is offensive execution and preventing turnovers?
BRAD STEVENS: Yeah, I think getting great shots every time down the floor is absolutely at a premium. You can't take bad ones, you can't throw the ball away, because they don't run all the time, but they're so opportunistic, and he's so good at not only getting downhill but making plays for others, and when they run, they run to the three-point line, and they just go on these barrages and kill people.
You know, offensive efficiency, effectiveness is really important.
Q. About Jaylen, how is he doing with that hamstring, and what's the latest with his minutes restriction?
BRAD STEVENS: Yeah, he's great. I was told he couldn't play 48 today, so I'll make sure that I try to heed that advice.
Q. How important is George Hill to what you do?
BRAD STEVENS: Really important. I don't think it's a coincidence that when in Game 7 he came in and played the way he did against Indiana and then the way he played in the Toronto series. He's another guy that can really shoot the ball, play off the ball, but then he's also a guy that can be the primary pick-and-roll ball handler so that either Love can play with him in the pick-and-roll, which is a problem, or LeBron can be a setter, which is a problem. You know, that obviously they've played some lineups even when LeBron hasn't been on the court, and they've been effective in that Toronto series with him and Love, especially in that, and that's a bear. He's played really well. He's used to this, to being in the Eastern Conference Finals. He's been there many a times before. He's a winning player. He plays both ends. He's been good.