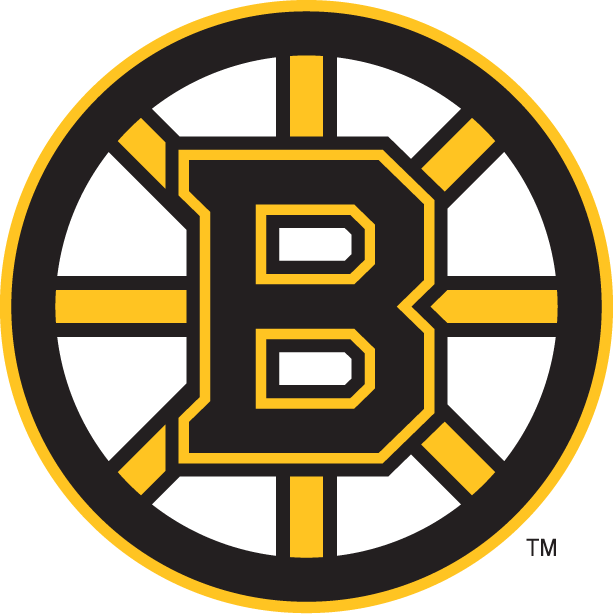 BOSTON BRUINS HEAD COACH CLAUDE JULIEN PREGAME
On Buffalo coming in and playing a tougher game than in the past…
Yeah, I have no problem with anything. I think that's their choice to build a team they want. As far as I'm concerned, speculations are speculations, until it happens that's all they are. We've played our style of game forever and we don't plan on changing that, so there's nothing, as far as we're concerned, that is something to be worried about.
On the rough style of play bringing out the best the Bruins have to offer…
Well, I'm going to say the same thing that I said earlier. Right now, everybody's speculating, so we'll just leave it at that.
On the hype going into games sometimes turning into nothing at all…
Well, that's why I'm answering that way, I think they're speculations. Sometimes it happens, sometimes it doesn't, so you can waste a lot of time thinking about it and answering questions, but you deal with it when it happens – if it happens.
On if there will be any carry over from the Milan Lucic/Ryan Miller incident from last season…
I don't know, you'll have to ask them that question. You're asking the wrong coach.
On if he wants to get Lane MacDermid some game action…
Yeah, he's got to play a little bit. As you guys saw, Chris [Bourque] spent a little bit of extra time on the ice and he's a player that we're going to sit out tonight. I had a good talk with Chris this morning. I think he's putting a lot of pressure on himself right now, certainly not the Chris that we know. I've seen him enough to know that he's a really good skater, he's a really good playmaker, but I think right now he's putting way too much pressure on himself. Hopefully, we can help him through that and once he takes that extra weight off his shoulders you're going to see a player that can certainly be a much more efficient player than he's shown so far.
On if using Dougie Hamilton with different partners, so far, is a way to find out which defenseman he matches up best with…
No, not really. I think it's just been – everybody's going to play with everybody and I said that at the beginning of the year and we're sticking with that. It depends, sometimes, on who we're playing against and what kind of matchups you want. Sometimes he's a better fit with Seidenberg, sometimes he's better with Zdeno and you've seen him with Ference a few times. So, it's really not a matter of seeing where he fits, he's a good player, he can play anywhere. I think that's certainly not an issue, it's more about making D pairings for matchups against other teams, just like we try and sometimes match certain lines with other lines. It's as simple as that.
On if Danny Paille will moved up to take Chris Bourque's spot on the third line…
Yes.
On if Rich Peverley is playing a good two-way game…
Yeah, it has been good. He has been playing really well, he's creating things, he's got a lot of chances. Right now, the only thing it hasn't shown is the points on the score sheet. When you talk about competitiveness, he's been a lot better. From the first couple of games to these last games that we've played, he's been very good, so we've got to hope that he keeps playing that way. I think the results are going to follow soon.
On having Chara and Seidenberg around to help Hamilton being a plus…
Well, it's a big factor. We've all been through it if we've played the game, at one point we were young, at one point we were old. So, we got some good advice as younger players and we, hopefully, gave good advice as older players. He's coming into this league and I think we have  some pretty good people who are in that dressing room every day. We know what kind of guys Zdeno and Dennis Seidenberg, the Ferences, and others are. We've got a good group of guys, they're great. I think Zdeno said it best when he said he's not a rookie, he's just a new player in our locker room. We don't necessarily look at those players as rookies and treat them like rookies, we believe in treating everybody fairly. By doing that, those young players respect the older players for doing that and they do what they have to do.
On Hamilton getting off on the right foot and developing the right way because of how the guys look at rookies…
There's no doubt, that his surrounding is going to help him obviously develop even quicker than probably, normal and because he has that surrounding and I guess, that safety blanket, if you want when he's on the ice, he can really rely on those guys to help him through it, at times cover up. So he's certainly in good company.
On what he has seen from Chris Kelly in the first six games …
Well, probably like a lot of guys that haven't played, I think he's working hard, I think he's been a decent player, but I think Chris Kelly's like anything else, you look at Brad Marchand, I know he's scored goals but how many times has he fanned on shots because again, the timing and everything is not necessarily always there. I think Chris Kelly is just another guy going through those adjustments and game by game he's gonna get better because he works hard, he's committed, and still makes some pretty reliable, what you saw the other night in Carolina, I don't think he's ever done that in his hockey career, so that was probably something very unfortunate for him.
On how important it is to have success in the next couple of games after winning the first six…
Well, it is, I understand the fact that it's about your division, but at the same time I think when you look at this short schedule, every game is important. That's what we talked about the other day, we beat Carolina in Carolina, you're down one nothing after two periods and I said to the guys, these two points here have to be as important as they were last night. You have to look at it that way, not just division but also conference, the games mean so much right now, that every one has almost equal meaning.
On what he has seen from Buffalo…
They're playing the same way they always have, they love to get their D's involved in the attack, they've got good goaltending they're a pretty solid team. And the one thing you don't want to do is necessarily look at the standings and look at the records because every night is a different night, and when you're in a quick training camp like every team has any team can come out and explode at any time. Right now we're really focusing on ourselves, making sure that we continue to have consistency in our play and then play our game and hopefully that's good enough to win the most hockey games.
On Chris Bourque being out on the Power Play and who takes his spot on that…
We've lots of guys, you'll probably see that tonight. We've got Seidenberg that can go in there and then Peverley he is a guy that you can put on the back end, front end, there's some guys that can step in there.
On giving the guys practice off yesterday and if it was a result of the physicality of Tuesday's game or the schedule…
It's about managing this schedule, we had played two and two, with travel and this is gonna be basically another two games in three nights and so I think it's important that, like I said, you get out of your comfort zone as a coach and then make decisions based on what you think is right.