"Boston Based Sam Adams Replaces Budweiser as Official Beer of the Red Sox"
by Kristy Spinelli, BSD Correspondent
BOSTON – When fans walk into Fenway Park this Spring they will notice that there has been a little change to the look of the outfield signage.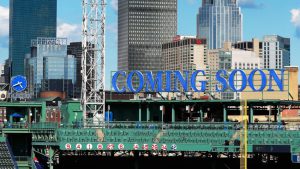 Yesterday a press release both by the Red Sox and Sam Adams announce that the Boston-based brewery would be the team's "official beer."
"As the official beer of the Red Sox, we get to celebrate our New England roots with millions of other fans as soon as the season kicks off," Sam Adams founder Jim Koch said in a statement.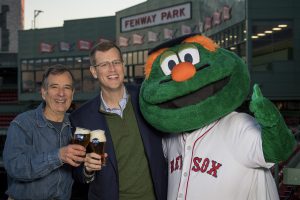 The giant Budweiser sign currently atop Fenway Park's right field roof deck will be replaced by Samuel Adams signage. The new design will be something that respects the historic character of the park says Koch who knows how important that is to the loyal fans of Boston.  The "Bud Deck" will also be renamed "Sam Deck".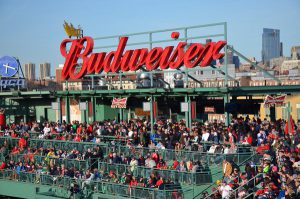 The press release also states that the "Sam Deck" as well as the new "experiential bar area" beneath the third base stands called "Sammy's On Third" will offer new Sam Adams beers that are set to launch next year.  One of the expected new beers is Sam '76, a light-bodied lager-ale union, which the brewery is slated to have ready in early 2018
For those "other" beer drinkers, don't fret.  Aramark, the company who runs the concessions in the rest of the park will offer Bud, Bud Light and a variety of other beers they have carried for years.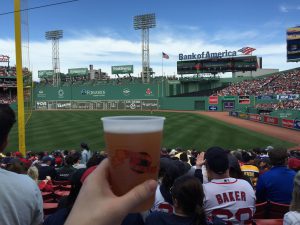 This is the first time since the unveiling of the Budweiser Right Field Roof Deck, which was constructed and revealed before the opening of the baseball season in the spring of 2004, that Fenway Park welcomes a new, major beverage marketing partnership…signage and all.  With this change for Boston's historic park, Budweiser remains an official sponsor of Major League Baseball.
You could say, "change is brewing".  🙂