Patriots owner Robert Kraft has been charged with soliciting another to commit prostitution in South Florida.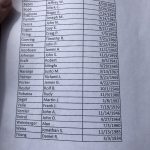 Speaking at a press conference Friday morning, Jupiter, Florida Police Chief Daniel Kerr named Kraft as being part of a human trafficking sting and he was caught on video on two occassions.
Kerr said there's now a warrant out for his arrest.
Police say there are two incidents of Kraft going to Orchids of Asia in Jupiter.