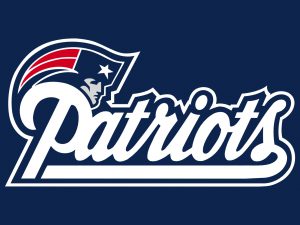 Q: What concepts do you try and implement in practice so that you are able to execute a play like you did at the end of the game with so much chaos going on?
BB: Well, it's just the awareness of those two plays – the spike and the fake spike. As a spike, we really can't do anything about that play but we can play the fake spike if they throw it. That's what we try to do, is defend what really can hurt us which is the fake spike play. If they spike it then that's really, I mean, not a play that we can affect too much.
Q: After film review, did it appear that Jordan Richards did a good job of helping to cut off the passing lane on that final throw from Ben Roethlisberger?
BB: I think you'd have to ask Jordan about that. I'm not sure exactly if there was a communication on a call that he was on. I'm not sure exactly what all was going on with every individual player out there between getting the call, getting lined up and so forth. I'd probably leave that one to him. But I'd say just the overall awareness of our team of being ready for that situation and usually you don't see the ball thrown inside like that. A lot of times on a fake spike you see it thrown up to the corner of the end zone, so that's usually where the ball goes on that play. But they got us on a touchdown earlier in the game on the inside play there off of play-action so, again, defensively you just have to react to whatever they do. Our players did a good job of that. Obviously, Eric [Rowe] was very alert on the play and was able to reach in there and disrupt the ball.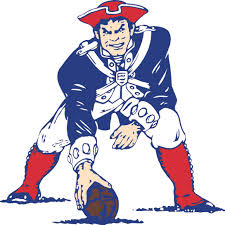 Q: How important was Malcolm Butler's tackle of Darrius Heyward-Bey that kept him inbounds and allowed the clock to continue to run before the final interception?
BB: Yeah, it was key. It was key. We called a blitz on the play and had a chance to tackle Roethlisberger in the backfield. He got away from us and I don't think he felt like he had a lot of time to extend the play, and Heyward-Bey was kind of open coming across but Malcolm did a real good job of closing on him and made a strong tackle there, and it was on the sideline so they had to bring it all the way back to spot the ball and so forth. That kind of ate up a little bit more time and kind of caused, yeah, some additional, I'd say, movement, and activity and communication on the fake spike play.
Q: Thinking along the lines that Rex Burkhead could possibly miss some time due to injury, what have you noticed from Mike Gillislee in his preparation and attitude despite being inactive for the past six games?
BB: Well, Mike's very consistent. He works hard all of the time. We'll see how it goes with Rex. I'm not sure exactly what the extent of his injury is. We'll see how that goes. I think at this point all of our players have been told and need to know that they need to be ready to go every week. We need everybody and it could change from one week to the next or somebody's role could change within the game very quickly. We're at that time of year. Hopefully, whatever the circumstances are, however it unfolds, we'll be ready to do that and make those adjustments. Our entire team works hard, worked really hard this week. I think everybody was prepared and ready to go for whatever they were asked to do, as was Pittsburgh. Again, they're a good team and we made some plays and they made some plays. We just battled back and forth. It'll be that way going forward. Everybody needs to be ready every week.
Q: On Pittsburgh's third-down play prior to their final punt of the game, Duron Harmon seemed to step up and help make the tackle short of the first down. Was that a part of his responsibility or was that a read he made on his own?
BB: Yeah, that was a big play. They motioned into a bunch set and we were in a kind of combination type of a coverage so that we wouldn't get picked with the tight splits, and so we backed off and created a little bit of space which allowed them to get through. I think it was [JuJu] Smith-Schuster that caught that ball, right? Yeah, so he kind of popped open when he came underneath. He was the outside receiver. He came underneath the two inside receivers and, again, we were backed off and there was some space there. He caught the ball and Duron came up and made a good hit but Smith-Schuster is a strong runner and he was struggling to get away from Duron and from Rowe. Actually, it looked like Eric Lee came back off the pass rush and really wrapped him up and got him on the ground. I mean, it was a big hit by Harmon to keep him from getting the first down, but I don't think the play was really over until Lee really got him. Again, just good hustle, good effort and good awareness certainly on Duron's part to make sure that he could make the tackle, make the play short of the first down, which he did. That was a big play for us.
Q: How rare is it for someone with Rob Gronkowski's size to be able to make catches reaching down and seemingly plucking the ball off the ground like he did on that final touchdown drive?
BB: Rob does a real good job of that, Bob [Socci]. It's really impressive and I'd say it's one of the most impressive things that he does is not going to the ground on a lot of those catches, that he can make those catches around his ankles and still continue to run and gain extra yards. On that one I think he did go down and Sean Davis was there to make the tackle after he caught it anyway, but just in general on those catches Rob has a lot of those plays where for a tall, linear type of player like he is to go down and be able to get those balls is difficult, but I think it's even more impressive when he goes down and catches them below his knees and continues to pull the ball in and continues to run and keeps his balance. He doesn't just dive on the ground and catch it and end the play right there. His catch radius is outstanding. His hands and his catch radius are two of the things that make him so difficult to cover that even when a defender is on him and he can be draped all over him, there's some place where the ball can be located that Rob can get it and the defender cant. Tom [Brady] does a good job of putting it there and Rob does a good job of catching it.
Q: How impressed were you with the blocking by Gronkowski and Dwayne Allen on Dion Lewis' touchdown play?
BB: Yeah, it was really pretty good blocking all the way across the front. Pittsburgh stunted inside on that, and so Rob and Dwayne kind of were able to wash it down. They also tried to run through with the linebackers and Shaq [Mason] and Joe Thuney picked them off, and so then the play went outside. It was just Dion left against [Artie] Burns, the corner, and Dion was able to run through him for the touchdown. Everything kind of got washed inside there and it was just the corner and Dion one-on-one, and Dion got the 8 yards or whatever it was for the score. It was good blocking at the point of attack, but it was a real good job by Joe and Shaq on the run-through linebackers.