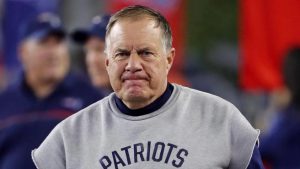 OPENING STATEMENT: That was quite a football game. I really give all the credit to our players. Those guys just battled for 60 minutes. It's a back and forth game. The Steelers made a lot of plays. We made some plays. Luckily, we made one more than they did, but it was very competitive game and our guys just kept battling and battling, and in the end, we were able to make enough plays to win. A lot of credit goes to our players, our team, and just the way they competed tonight against a very good Pittsburgh team. Those guys are well coached. They have a lot of great players. They are very talented, and they play hard. They're tough. It's good to come in here and win, but it was a hard-fought game, and they're a good football team.
How often do guys practice the fake spike at the end?
It comes up in our two-minute preparation.
Is that one of those plays that you touch on once or twice or do you refresh it a lot throughout the season?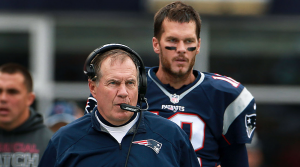 Our offense does it sometimes so it comes up there four, five, or six times maybe.
Being proud of your team and how they were prepared for that play:
I'm proud of the way the team played and competed all day. Everything. From the opening kickoff to the final gun.
At what point did you know when they were reviewing the catch from Jesse James?
When they came over and told us. They were lining up for the extra point, and they said they were going to take a look at it.
Were you surprised they overturned it?
The ball moved. I don't know. I have to talk the crew about that.
Where were the Steelers a challenge to you on the defensive side of the ball for the first half, and early in the third quarter?
They are a good defensive team. They got good players all the way across the board. D-line, linebackers, DBs, they have a good scheme. They play hard, they're tough. Again, we just kept battling, and they made some plays and we made some plays.
You went for it on fourth down, what was your thinking in that situation?
It was fourth-and-one. I thought we'd get a yard.
You have seen Tom Brady and Rob Gronkowski together over the years, how big was that final drive?
A lot of guys played well. Tom played well. Rob played well but we got a lot of great play from really everybody on the team. You can just go right down the line. Every play was a big play. The kickoff after we scored was a big play. If that had been a touchback I don't know, they might have scored on that pass. It would have been maybe on the one yard line. Every play is a big play but Rob and Tom made a lot of them. Obviously, they are very good players. We have a lot of plays from everybody.
With everything, do you ever feel lucky?
Just keep competing. Just compete for 60 minutes. That's what you do. Just keep competing.
Duron [Harmon] seems to come up with key fourth quarter interceptions. Why do you think he's able to make big plays like that?
I don't know. I'd probably have to go back and look at the play. It looked like [Eric] Rowe tipped it. It bounced up in the air. Duron is around the ball. He reads the quarterback and the ball well. So does Devin [McCourty]. Those guys give us a lot of range and plays back there from their position, so I'm not sure exactly how that unfolded.
When Dion [Lewis] scored was there any thought of working the clock?
You can't be too cute. You have to score. I don't think you want to kneel on the ball there. So, I guess you could, but you have to score. Then you have to play defense. So it was a good run by Dion. I'm sure they were trying to keep him out, but he made a good run and got in. They got a big play on the under route, broke a couple tackles. We could have obviously played that better, but when you have to score, go ahead. Then defense has to play defense.