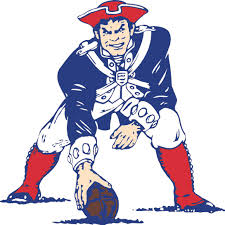 BB: Well, first of all, I'd say I'm really proud of the team this week. I thought these guys did a good job. We had, obviously, an emotional week last week and a big win. The Chargers are a really good football team, a team we didn't know really well. These guys came in here and really tried to grind it out and put in a hard week of preparation for a team that's very hard to prepare for. They have a lot of great players and they cause you a lot of problems with their scheme and the things that they do. The players really sold out and I thought put in a good week. Obviously, we got a lot of big plays in the kicking game today. Our special teams units covered well, returned well, had a blocked field goal. We made our share of plays in that phase of the game. That was really helpful. Again, those guys worked really hard. Joe [Judge] and Bubba [Ray Ventrone] do a great job and those players put a lot into it. No one guy can cover kicks against [Travis] Benjamin. Nobody can block everybody for the returns. You've got to have it all, everybody doing their job in those situations and I thought we had some well-executed plays there. Obviously, we left a lot of points on the field offensively, so that was something we can do a better job of. It's good to be able to take some time off the clock and put our defense in a good situation there at the end of the game. Another good finish defensively on the last drive, playing good situational football. It was a good win. The Chargers are a very good football team. We obviously have a lot of work to do. There's a lot of plays that we just hopefully can get more out of – there's more there than what we're getting, so we've got to find a way to get a little bit more out of those.
Q: Can you talk about the versatility of your running back group?
BB: Yeah, we had a lot of production out of our running backs. You saw it. They all had a role. They all were productive for us. They all helped us a lot running and catching, blitz pick up, kickoff return, so those guys did a great job. They did a good job for us last week and they did it again this week, too.
Q: What were your thoughts on the wind and is that what you were assessing on your trips out to the field early this morning?
BB: I didn't think it had too much effect on the game. I mean, we've played in much, much, much worse than that. [It was] minimal. I didn't think it affected the passing game at all.
Q: The score was in the teens for most of the game. Is that a style of play your team is comfortable playing?
BB: What are you talking about?
Q: Do you prefer the low-scoring, grind-it-out type of games?
BB: We prefer to win.
Q: What did you see from the sideline on the safety that Brandon King had?
BB: It was a great punt by Ryan [Allen], number one. He gave us a great ball, a tough ball to handle. It was loose. Benjamin ran it into the end zone, so by rule once you run it in you've got to run it out. It wasn't the momentum of the ball that took it in there. Once he reversed his field, which Benjamin does a good job of that, he's an excellent field returner whether he reverses field or whether they run a field return, so cutting off the field and not letting him get back all the way over to the other side was key. It looked like Jonathan Jones and Brandon – I forget exactly how that worked there – I think it was Jon Jones cut it off between the two of them. He's a very, obviously, a very good punt returner, a very explosive guy. We saw that in Cleveland. We saw it last week in the Denver game, but it was a great punt. Anytime you have a great punt those are a lot easier to cover than the ones that are hard to cover. Ryan gave us a good ball, good team execution, good tackles.