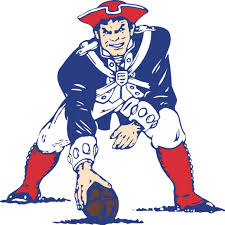 Q: What did you see on Julian Edelman's touchdown catch in the fourth quarter? It looked like Danny Amendola ran a crossing route to help him free him up.
BB: Right, well we were running a crossing route in there. There was some traffic. I think Danny did a good job to try to give [Morris] Claiborne some clearance to get through there and not aggressively hit him. But then I thought Julian did a real good job with the ball in his hands. He outran [Rolando] McClain at the end, but I thought he did a good job of breaking tackles there. [Jeff] Heath had a shot at him. [Sean] Lee had a shot at him. So, it was some very good running with the ball that Julian did. A number of our guys did it. Dion [Lewis] did it on his touchdown run. When you run those crossing patterns, you never really know where the defenders are going to be. Sometimes they're up on you. Sometimes they're off. Sometimes one is up, one is back or two are up and one is back, depending on how many people you have there. It's a hard thing to practice and it's a hard thing to know exactly how it's going to work out, where the defenders are going to be, even though you could run the same route 10 times and maybe get eight or nine different looks on it. We've really tried hard to avoid those offensive penalties. I know it didn't look like it yesterday because we had a couple of them called, but we're definitely trying not to get that. We've got to figure out a way sometimes to get through traffic without getting called for doing anything that we're not allowed to do.
Q: Just to follow up on that, you mentioned last week that it's helpful to have the officials come in before the season starts to go over penalties and rules. Does that kind of communication happen on these types of plays, where they tell you how you can avoid being called for pass interference?
BB: Yeah, absolutely. I'd say the officials have done a really good job in that area this year. They talked about how much tighter they were going to call the OPIs this year compared to previous years, not that there's any rule change, but just more of an emphasis of not allowing the offensive player to restrict the defensive player's movement. Sometimes there's a fine line there between incidental contact and the receiver also has a right to run his route, but not to impede the defender. There is obviously a grey area there that's tough for the officials to officiate. But they've done a really good job of trying to explain that, and I would say that in my opinion the consistency of that call has been pretty good throughout the course of the year. We had a situation on the crossing pattern to Danny where we didn't really get quite the right mesh that we needed and there was contact and I think that was a good call, too. So, we've got to do a better job of when we run those mesh routes, we've got to do a better job of … I'd say it starts with me. I've got to do a better job of coaching that, and the players have to do a better job of understanding it and making sure that we don't get those plays called back. We'll keep working on it.
Q: Three guys who played more than usual yesterday were Keshawn Martin, Marcus Cannon and Jonathan Freeny. What did you see from those guys, and how important is it for guys like that to step up?
BB: As you know, it's very important for any player who is called upon to step up. Starting with Marcus, Marcus has been playing regularly for us at both tackles and also in some other situations like when we put Shaq [Mason] at fullback and things like that. Nate [Solder] wasn't able to finish the game there after he went out in the second quarter, and so Marcus stepped in there and as he's done many times in the past throughout his career, has given us a lot of quality plays. We definitely needed that. Certainly our protection in the second half and just our overall offensive efficiency was a lot better than it was the first 20 minutes of the game or so. Keshawn, we only had four receivers active yesterday, and of course [Matthew] Slater was one of those, who doesn't get a lot of offensive play time, or hasn't gotten a lot of offensive play time, so Keshawn had an opportunity and I thought he stepped in there and did a good job – not perfect like everybody else – but he did a lot of positive things and I thought the catch that he made on the in-cut there when Tom kind of scrambled and extended the play a little bit. That was obviously a really good play. And Jonathan has been working, really all four of those guys – [Dont'a] High[tower], Jamie [Collins], Jerod [Mayo] and Jonathan have all been working and sometimes it depends on the packages that we're in. For example in the Pittsburgh game it was almost entirely a sub game, nickel game for us, or nickel or dime. Yesterday, Dallas had a lot of two-receiver sets and some even one-receiver sets where they had three tight ends in the game or some two-receiver sets with a fullback and a tight end or two tight ends, so we were in some bigger personnel groups with three linebackers on the field instead of two. Some of that is just having an extra linebacker on the field, but also when High went out, Jonathan stepped in there and did a good job for us along with Jamie and Jerod. That's why you have depth. That's why you have as many good players as you can have because you never know when you're going to need them but when you need them, you need for them to answer the bell, and all three of those guys did a good job yesterday.
Q: Can you talk about Tom Brady and the season he's going through, as well as his professionalism and commitment to the game?
BB: I haven't seen any difference from Tom than I really saw from the first time he was on our team and when he was playing in 2001. His commitment, work ethic, preparation – not saying he does everything exactly the same – I wouldn't say that. I think he's modified things along the way a little bit, whether it be his personal training or his film study and preparation. But fundamentally, his work ethic, his dedication, his attention to detail – Tom is always ready to go on the practice field. He's always ready to go in the meetings. His pencil is sharpened. He's alert. He's prepared for whatever material it is that we're going to go over so he can take it in or ask a question about it if it maybe doesn't quite add up the way that it's being presented. He's always been like that. I don't see any difference now than what I remember from 15 years ago.