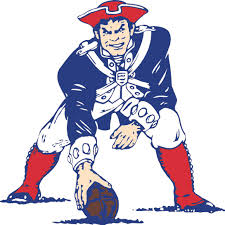 BB: Well, obviously, we made the required moves yesterday to be in compliance with the league roster limits. I would say that this is one step in a process. I think we're going to have more, like every team in the league is, have other transactions here whether it be today, tomorrow or in the near future that will be important in the development and composition of the team. I'd say at this point, really, it's a little too early for me to comment on the composition of the team because it's still really a work in progress. It's one step, but certainly I don't think we're at the finish line. I can't imagine that any other team in the league would feel that way either. I don't think we're any different from anybody else. In the meantime, we're still plugging away here on Kansas City. I thought we had a good start yesterday, but it's going to be important every day this week because of all of the things that Kansas City does and how difficult they are to prepare for that we continue to string good days together and be able to move forward in our preparation so we're as ready as we can possibly be on Thursday night. There's a lot going on outside of the preparations for Kansas City, but really our focus needs to be on that. That's where it is other than Nick [Caserio] and some of the personnel people's involvement in some of the transactions that we've made and I'm sure will make.
Q: How much interaction did you have with the newly acquired Phillip Dorsett coming out of college?
BB: We had gotten a good evaluation of him.
Q: What traits does he have that made you want to work with him?
BB: He's a pretty talented player. He was a first-round draft pick. We'll see. We'll start working with him today and see how it goes.
Q: What do you think made him a first-round pick?
BB: He was productive. He's fast. He caught the ball well, made big plays.
Q: Do you see him factoring in at punt return?
BB: I don't know. We'll see how it goes.
Q: What went into the decision to trade Jacoby Brissett?
BB: To acquire Dorsett.
Q: Was that a tough move given the toughness and some of the things that Jacoby showed you as a rookie?
BB: Well, if you want to get something you have to give up something. That's what trades are.
Q: What traits does Cassius Marsh have? Did he have some positional versatility coming out of college?
BB: Yeah, defensive end.
Q: Did he perform some tight end duties?
BB: That's like [Mike] Vrabel-type tight end. He's a defensive player. He's a defensive end.
Q: What have you seen from him in terms of the last three years in Seattle?
BB: He's played defensively. He's played in the kicking game. We'll see how it goes.
Q: You mentioned that Marquis Flowers played in a similar special teams system in Cincinnati. Could there be a similar transition for Cassius Marsh and Johnson Bademosi here on special teams?
BB: Yeah, I think we'll probably get a better gauge of that when we spend a little more time with them. I'd say we have a little more familiarity with Darrin [Simmons'] system [in Cincinnati]. We'll just have to see. Between Joe [Judge] – we'll just have to see how it goes. I'm not sure.
Q: Was there some urgency to make these acquisitions with players who play in the kicking game given some of the problems that Kansas City can present on special teams?
BB: No, I'd say this is more of a – at this point I think we're trying to get our team ready for the season. I don't think it's geared towards acquiring a player for one game. I don't look at it that way, no. We're going to have 15 games after this so I don't think we're going to want to shuffle our roster each week, take guys off, put guys on just when we play a new opponent. That's hard to do. I don't see that.