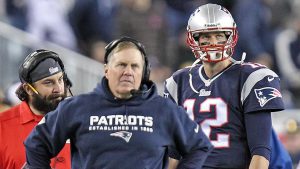 Q: What makes Brian Hoyer well-suited to step in and be the backup quarterback here? Is it more than just his familiarity with the system?
BB: Yeah, well we've had him. We know what he can do. He's been productive. He's been in a lot of big games and big situations. We'll try to get him ready to go.
Q: What does it take to get him ready to go? Does the fact that he's already played so much this year help him?
BB: Well, he hasn't played for us. I think we have a lot of work to do, but he'll work hard at it and we'll see where we're at.
Q: What are your impressions of this Broncos team and what are the biggest differences from last year, both offensively and defensively, now that they have a new coaching staff?
BB: Well, defensively they've been the top ranked defense in the league. [They're] good against everything – run, pass, third down, hitting the quarterback, do a real good job in the running game, put you in a lot of long yardage situations. Offensively, they're very explosive. C.J. Anderson has had some big runs. [Demaryius] Thomas, [Emmanuel] Sanders, [Virgil] Green had a big play against the Chargers. It's a very explosive team. The same thing in the kicking game; [Isaiah] McKenzie – a very explosive returner, [Cody] Latimer along with a long field goal kicker in [Brandon] McManus. They've got a lot of guys that can hurt you in a hurry. Obviously, a very experienced team, a veteran team, knows what to do, knows how to play, has some savvy. We'll have to do a good job in all areas.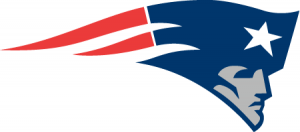 Q: How is the time during the bye week divided? How much of it is spent looking back at the past eight games and how much is used to look forward to the second half?
BB: Probably about pretty evenly. I'd say both get looked at – some things that we're doing and looked at Denver, tried to get the jump on them. I'd say it's a combination of both.
Q: With you now being one win away from tying Tom Landry for the third-most wins in NFL history, I was wondering what your background and thoughts are on Coach Landry?
BB: I didn't really have a lot of interaction with Coach Landry. I'd say most of it is kind of through [Roger] Staubach, stories that he would share, that type of thing. But I really haven't had a lot of interaction with Coach Landry.
Q: What were your thoughts on him as a coach?
BB: Well, he brought in, I would say, both offensively and defensively had two unique systems. I spent quite a bit of time in Detroit with Ed Hughes who was in the Dallas System for a long time. When he came to the Lions in 1977 I basically learned the Dallas system, so the protections, the passing game, the running game, the philosophy, the shifting and motioning, so forth. Offensively, they had quite an extensive volume of offense. They were predicated on a lot of complementary-type plays, plays that fed off of each other, that looked the same but weren't the same. Defensively, they ran the flex defense, which they were really the only team in the league that did that when I came into the league and that was very difficult to prepare for because it involved – first of all, even practicing against it was hard because practice players weren't familiar with it, weren't used to doing it, so it was hard to get a good look at it. The things that they did with the flex and the package they had off of it was pretty challenging, especially if you weren't playing them twice a year and you weren't really familiar with it in their division, and they had great players on offense. They had great players on defense. Looking at Gil Brandt and the job that he did with the personnel, he certainly should be in the Hall of Fame based on his contributions to this game and contributions to the personnel and scouting side of it. He'd probably be the first guy I would put in there. The combination of the personnel that they had, and the coaching, and their system and their I would say, development of it, development of younger players through the system, which at that time without free agency they had the ability to take a little bit extra time to get those players to fit into their system. But it was very well thought out, very disciplined, and then when I coached [Everson] Walls at the Giants he talked a lot about the Dallas system defensively, so that was kind of where I learned about the defensive side of it and learned about the offensive side of it from Coach Hughes.
Q: What are the challenges involved with doing one of these extended road trips where you stay on the road following an away game? Has the past experience of it helped at all with planning this trip next week to Colorado Springs?
BB: Yeah, I mean we'll get to that next week. Right now we're really focused on getting ready for the Broncos and going out there and competing against them this weekend. We'll kind of worry about next week, next week.
Q: Don't you have to take care of all of that type of stuff this week regarding logistics and what not?
BB: Sure, yeah. We have people in our organization that have been working on it, are working on it. I mean, it's like going to Mexico. You just don't jump on the plane and go to Mexico. There's a lot of planning that needs to go into it. Logistically it's a very challenging trip. So yeah, there are a lot of things like that. But that's really not where our focus is right now. We'll get to that when we get to that.