By Kevin Harriman
BostonSportsDesk.com Publisher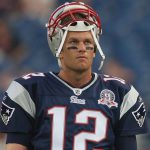 FOXBORO – Patriots Head Coach Bill Belichick spent most of his press conference on Wednesday praising the Miami Dolphins and deflecting questions centered around the off-field stuff floating around Gillette Stadium these days.
Lets just say this,…..As long as you're winning football games, fans will tolerate the Belichickian attitude ( "We're on to Cincinnati !") with his responses to legitimate questions….But start losing games on a regular basis and this fan base will lose its shit ! I believe fans are at that point now.
This New England fan base is on the edge of lynching its head coach for his pompous answers to relative questions. Gone are the days of "In Bill we trust"  For the first time in the history of the New England dynasty, the fan base is seeing cracks in the foundation in Foxboro.  Players, specifically its two biggest stars, Tom Brady and Rob Gronkowski have broken ranks with the unwritten team policy of "give the media nothing and they'll like it."
It was well documented in the ESPN story (Seth Wickersham) that came out in January about Brady's unhappiness with Belichick and his coach's ways of handling Alex Guerrero. Now you have Gronkoswki admitting publicly that the Patriots had indeed talked to teams about trading him, specifically Detroit, in the off-season for draft picks. Gronkowski went into the matter further and told the media that he told the Patriots he would retire rather than be traded from the Patriots. In years past, this behavior would never have occurred.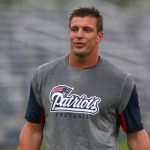 And then on Tuesday, Chris Gronkowski goes on WEEI's Kirk and Callahan program an lets the world know that his brother Rob is and was not happy with how he's being treated by the team…..Unheard of from any member of the New England Patriots….Issues about his contract and the way he was being handled came up. None of us are dumb enough to think that these types of situations are immune from Gillette Stadium but to hear them publicly admitted is quite another story.
If you dare think about the unthinkable…..the Patriots losing to the Dolphins on Sunday  at Gillette and falling 3-games behind Miami in the Division……you can only imagine what the fans reaction is going to be to Belichick's post game responses of….."We need to be better in all three aspects of the game……We need to play better, we need to coach better…"
This is not going to end pretty.
Whether it happens this Sunday at 4 pm or two months from now, the stench of doom is in the air. You can feel an eruption coming from the New England fan base. Beichick's smart-ass answers aren't as forgivable when the team is losing and your star quarterback is throwing the ball to a group that resembles a Sunday morning pickup game at the local elementary school….
Good luck Bill !
Bill Belichick press conference transcript – complete with snippy remarks about legitimate questions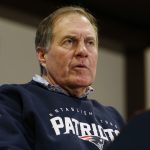 BB: OK, we've spent some time here on the Dolphins, and they're certainly off to an impressive start. This is a really good football team. They're good in all three areas of the game. They lead the league in special teams field position, or in field position. A lot of that's created by special teams, obviously, and their turnover differential. So, done a really good job there, very good in the kicking game, explosive return game, good rushing team, they cover well. And offensively, this is a well-balanced team that's very explosive, has a lot of big plays, run the ball, have a lot of play-makers on the offensive side, including the quarterback throwing and running. And defensively, they're aggressive, they play fast, turn the ball over, really good pursuit team, well-coached, good fundamental team. It's easy to see why they're 3-0. They're playing well, well-coached. They do a good job.
Q: Is this the same style of offense as you've seen from them, even though you're facing a different quarterback than the last time you played the Dolphins?
BB: Well, they're a game-plan team, so whatever Coach [Adam] Gase thinks will work, that's what they're going to do.
Q: The Dolphins use their wide receivers in the running game. How do you handle that defensively, and is the responsibility any different than when a running back carries the ball?
BB: Yeah, it would depend on what the call is, depend on what defense we're in, how any of those plays would be defended. But, they do a good job of utilizing multiple players in various schemes – runs, passes, their plays that get the ball to the perimeter that complement their inside plays. They attack the entire field. They do a good job.
Q: How tough of a matchup is Kenyan Drake based on what you saw from him last year?
BB: He's excellent. He's a good back. He's quick, fast, he can make people miss. He does a good job in line making people miss. He can attack one hole and very quickly cut to a different hole. So, yeah, he's hard, explosive through the hole – he can definitely take a 4 or 5-yard run and turn it into 20. He's, again, a very explosive guy with good vision.
Q: Do they move Xavien Howard from side-to-side or have him follow the receiver? And what did you see from him coming out of college?
BB: Long, really good ball skills, has a good burst. When the ball's in the air, he has good acceleration to go get it. Yeah, they vary his alignment based on the matchup or call.
Q: Do you think Ryan Tannehill is playing his best football right now?
BB: Yeah, the whole offense is playing well. So, sure, he's a big part of it, but they all are. They're good on offense, they're explosive and they make you defend a lot of different things.
Q: How is Danny Amendola utilized in their offense? What have you seen from him through the first three weeks of the season?
BB: Similar to, I'd say, the way we used him.
Q: How is Cameron Wake? From undrafted to where he is now, it seems he is like one of the better pass rushers in the league.
BB: Yeah, no question. He's a great pass rusher. They have two of them, Wake and [Robert] Quinn do a great job. I mean, three of them, really – I think all three of those ends are good. But, yeah, Wake's had a tremendous career. I mean, this guy's just been consistently productive. He's got a great motor, great technique. He's a very productive player. He's a hard guy to block.
Q: Is this as big of an early-season game as you can remember?
BB: Yeah, all games, especially division games, they're all important.
Q: You wouldn't put this in the category of almost like a playoff game? You don't want to go down three games to the Dolphins.
BB: We don't ever want to lose a game. So, I don't really know what you're talking about.
Q: Rob Gronkowski's brother said yesterday that Rob seemed frustrated. Do you see any evidence of frustration with him?
BB: Yeah, I'm focused on the Dolphins, getting ready for this week's game. I'm not talking about last week, last month, last year, anything else.
Q: Is it OK with you that his brother goes on radio and says that?
BB: I'm working on the Dolphins. We're getting ready to play the Dolphins. I'm not talking about last spring, last year or anything else.
Q: The Dolphins have been stingy in run defense. Is that a big emphasis for the offensive line this week?
BB: Yeah, look, they're a good defensive team, period. They do a good job in the running game. They do a good job in the passing game, pass rush, coverage, turn the ball over. So, they're good across the board. [T.J.] McDonald's a strong run player, does a good job and kind of gives them an extra guy down there. When they use him that way, he's very effective.