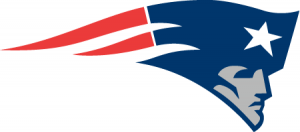 With rumors swirling about head coaching opportunities for both of them, how important has the consistency been with having both coordinators, Josh McDaniels and Matt Patricia, on your staff for the past several seasons?
BB: Well, I think our staff has done a good job this year, as they have throughout the years. I've been really fortunate to have a lot of great coaches and coordinators on the staff, so that's been a real positive for me and a positive for our team and our organization. I don't really know about the rest of it. We'll see how it goes, but those guys have done a great job for me.
Q: What did you see from your defense on third down that allowed you to hold the Jets from converting on a single opportunity?
BB: I think the players did a real good job this week. They addressed some of the things we could've done better in previous games. Those guys really worked hard to put in a little extra time, and effort, and concentration and perform well. We made enough plays and certainly at the right time. Third down is the right time to make them. We made enough plays to get off the field. We created a couple of long-yardage situations, so a couple of those were benefitted or helped by things that happened on earlier downs, but our defense had a pretty solid day yesterday; not perfect, but had a pretty solid day in a number of areas. But, third down was big for us.
Q: What is it about Marquis Flowers' skill set that fits well into the third-down defense? Is it his quickness or ability to run well that allows him to remain on the field in those packages?
BB: Well, as we know, the passing game is about space, and there's space between the rushers and the quarterback and then there's space between the quarterback and the receivers. It's being able to defend that space defensively with the 11 guys that you have between the pass rush and the coverage, and whether it's man, or zone or some combination. Whatever it is, you're just defending a lot of space on the field and having speed and athletic players on the field on third down. That's really what everyone in the league does on both sides of the ball. You want them on the field on offense and you want them on the field on defense, whether they're part of the rush or part of the coverage. Marquis has done a nice job for us. As he's gained more experience and confidence in our system we've been able to do more with him. He's been very productive for us. Again, defense is team defense, so without everybody doing their job in coverage combined with the pass rush and either hitting the quarterback or forcing the ball out on time, if those things aren't linked together then the other one will break down and you're not going to have a successful play. It really comes down to all 11 guys doing a good job and that was the key to it.
Q: What can you say about the job Nick Caserio has done bringing in players that fit your system and, in particular, the linebackers that he's helped bring in that have been versatile enough to fit the various roles you ask of them?
BB: Well, in this league, defensively, you have to be able to defend against a lot of different things from week to week, or even sometimes within the same game. We see players with a lot of size and power, and then sometimes we see players with a lot of speed and quickness. Whether those are backs, or tight ends, or quarterbacks, or receivers, but the skill players come in a lot of different shapes and sizes and they can be effective in different ways, so you have to match up to them in different ways. You combine that with multiple offensive schemes, spread schemes, condensed schemes, schemes that feature a lot of speed and vertical-type plays, schemes that feature power and misdirection and plays like that, power inside runs versus outside sweeps and crack tosses, so screens and, again, the quarterback-run plays where they design run, or a part of the run-pass option, or a read off of an inside dive and a quarterback keep. You just have to deal with a lot of different schemes from week to week and you have to deal with a lot of different types of skill players that are all very good from week to week. So, having players that can match up to multiple challenges, whether they be scheme challenges or personnel challenges, is important because everything and every guy we see – they're not all the same – as you know, by any means. That versatility, somewhere along the line, I think you have to either have it or you have to have enough people to match up to the matchups that your opponents give you. That's not always easy to do, but that's another way to try and manipulate it.
Q: Does the number of different schemes you see increase once you reach the playoffs?
BB: Well, it just depends on who you play. Whoever you play, look, the best team that we face is the next team that we play. They'll be a team that's in the playoffs and has won a postseason game. So whatever they do, they'll probably continue to do a very high percentage of it because it's gotten them this far. It will have gotten them a playoff win next weekend. Whatever that team does then we're going to have to deal with the elements of them not only doing it, but doing it at a very high level and very successfully. We'll just have to wait and see who that is and what their points of emphasis are and who their dangerous players are, but we know they'll have some or else they wouldn't be playing at this time of year and they wouldn't be able to win next week without those elements in place. We won't know that until we know the team, but we know they'll definitely be there. It'll be a big challenge for us to get ready for that once it's identified.