PATRIOTS HEAD COACH BILL BELICHICK PRESS CONF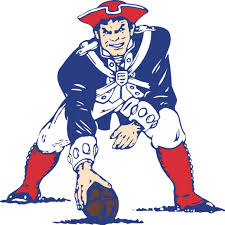 ERENCE
Q: When you're preparing for the weather, is the mental side of it more emphasized or the physical parts?
BB: What mental side of it? I don't know. We're practicing in it. Whatever we practice in, I'm sure at some point we'll play in it. We've practiced in everything this year: hot, cold, windy, still, day, night, rain. Whatever it is, it is.
Q: What's the coldest game you recall being a part of?
BB: There's been a few. But I don't think any of those really matter right now. [We're] just trying to get ready for Baltimore.
Q: Will you practice in the stadium today?
BB: We will.
Q: How has Ryan Allen adjusted to punting in the cold?
BB: He's been doing it for two years. Whatever it is, it is. We've seen it in games; we've seen it in practice. [There's] nothing we can do about it. We just need to execute whatever we have in whatever conditions we're playing in. We've practiced in all of them.
Q: Did you consider practicing inside from a health perspective?
BB: Nope.
Q: You mean, it's cold outside?
BB: We're playing outside, we're practicing outside.
Q: Their play-action passing game seems like it puts a lot of stress on opposing defenses.
BB: Yeah, they make a lot of big plays, absolutely. They do a good job. They have a good running game. They complement those runs with play-actions. [Joe] Flacco's very good at the deep balls and getting the ball down the field. They have different combinations – deep routes, over routes – they use a bunch of different receivers, the tight ends, the wide outs, backs on check-downs and misdirection plays, fullbacks, tight ends on action that comes back against the flow of the play, stuff like that. They do a lot of that and they do it well.