Q: What have you seen from Ndamukong Suh this season? He had a breakout game against Houston yesterday.
BB: He's played well. They had a hard time blocking him. They had a hard time blocking all those guys. [Cameron] Wake had a big day. Suh had a big day. Reshad Jones had a big day. They're a very talented defense, really good up front, [Earl] Mitchell is a good player, both ends, both tackles, linebackers, but yeah, they are all a problem. Suh, he's near the top of the list, that's for sure.
Q: Have you seen any differences between how Miami is using him and how he was used in Detroit?
BB: Well, Miami has kind of changed a little bit of their defense scheme two weeks ago with the Tennessee game and then last week against Houston, so they've made some changes during the year. But he basically plays on the offensive right. That's where he played in Detroit basically, and that's where he is most of the time for the Dolphins on the offensive right. I'm sure they could move him to the other side if they wanted to, but most of the time that's where he is.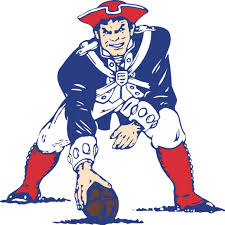 Q: What did you see on the touchdown pass to Danny Amendola? It looked like somebody cleared out some space over the middle and the timing seemed perfect.
BB: Well, it was tight. It was a tight window. Danny did a good job of getting in there and just a split second earlier or a split second later and that probably wouldn't have been a great play, but the timing on it was perfect and Tom [Brady] got it in there and Danny made a great catch and held on to the ball. It was a really close play, very well executed by Tom and Danny both.
Q: You only had 18 offensive players active for the game yesterday. How rare is that and how does it affect your game plan?
BB: Yeah, very rare. I don't think I've ever gone in with that few players, and really you count [Matthew] Slater as one of them, but you know how many plays he's played on offense in his career here. Yeah, we were pretty thin all the way across. The guys all stepped up and did a really good job, but we had to have a lot of ironmen out there. Just going back to your earlier question just on the touchdown pass to Amendola, when [Julian] Edelman, who was the inside receiver, kind of cleared through and took [Darrelle] Revis with him, like I said, there was just kind of a brief split second there when Amendola came in and then [Marcus] Gilchrist came down from his safety positon, so it looked like the Jets were playing a three-on-two coverage with [Marcus] Williams on the outside and Revis on the inside and Gilchrist over the top. And so when Revis got cleared out by Edelman and then really Amendola was coming inside into what I think was like a double coverage with Gilchrist, and Gilchrist came down there and I mean, he got there just as the ball arrived pretty much. It was a really close play, but Tom made a great throw, Danny made a great catch. We all know what that's like on the other side having coached defense a long time. Sometimes you're in really good position, you're right there and a good throw and a good catch beats it, and I'd say that's what happened in this case. It was good defense, but it was a well-executed play.
Q: Were there any adjustments or subtle changes you made going into the final drive or two in the fourth quarter?
BB: I'd say we didn't change a whole lot from where we were in this game, and I think the way it started out was the way it pretty much declared and played out for the whole game. Defensively, they mixed it up, but in some critical situations they came with pressure, which we had seen them do that before, and they also mixed in a lot of double coverage on Rob [Gronkowski], which again double coverage is something they've done before. It's just a question of who they do it against, whoever your best guy is or whoever they want to get. Defensively, we saw more of the no-tight-end formations. There were a number of plays they ran where they were in three wide receivers and two backs, and then on third down they ran a number of plays out of four wide receivers and no tight ends. Those groupings were a little bit different for us, but that declared pretty early. I think we saw all that by the middle of the first quarter. In terms of big adjustments in the game, no, I think it's more just trying to find the right play at the right time and playing good team defense and getting good team execution on offense to handle the things that you kind of thought that they would be doing. One of the biggest plays in the game defensively for us was when we blitzed on third down and [Ryan] Fitzpatrick threw it up to [Devin] Smith and [Justin] Coleman made the play there, and it's a play that had Justin not played it properly, it could have easily been pass interference but he turned around and looked for the ball before the ball got there. So, that ended up going as an incomplete pass and we were able to get the ball back and had a real good drive and went down there and made it a two-score game. But, that's kind of the way it is in a lot of those games, games like that in this division and games like that in the NFL, in the end it just comes down to a handful of plays or maybe even just one play late in the fourth quarter, and the game can kind of swing on that play, so being able to execute well in those situations and play good situational football, that means a lot.
Q: On that play by Coleman, did he play it right by turning his head at the right moment – otherwise it would have been pass interference?
BB: If he's not looking at the receiver and there's contact, then yeah. He runs with him and then right as the ball is coming in he turns back into the ball. There was a little contact on the play, not a lot, but definitely if he hadn't looked back for the ball and just run into the receiver then …
Q: What are the Dolphins doing differently since Dan Campbell took over as head coach?
BB: I'd say they've simplified it. The number of the things they're running, like the number of calls that they have, it appears to be definitely a lot less than what it was before, and so they're trying to, I'd say it looks like they're doing fewer things than they've done, they're doing them better, they're playing faster, they're more aggressive, and so it looks like they've cut back the scheme a little bit defensively for higher execution.