HEAD COACH BILL BELCHICK
BB: We're back in this position here – second time around against Denver. It's a team that we've had a great rivalry with, and obviously they're the number one seed. They're the best team we've played this year. Done a great job starting at the top with John [Elway] and Matt Russell with personnel, obviously Coach [Gary] Kubiak, Wade [Phillips] – they've all really done a great job with that organization putting together a lot of great players, great coaches. They've had a great year. Number one seed, beat us earlier in the year, so we know we're going to need our best game Sunday. That's what we're working toward. Make sure to do everything in preparation and execution our very best they can be, so I think that's what it's going to take. Excited to be in the game. Great challenge, great opportunity, and I'm looking forward to it. But we know how tough Denver is, and they're a very resilient team. I know they've been through a lot of tough situations this year, a lot of close games, three overtime wins, been down, came back like they did against us a couple of the times, so we know they're physically and mentally tough. And they're led by a lot of great players on both sides of the ball and in the kicking game, so a lot of challenges for us here.
Q: How important is dictating tempo and rhythm to you? Read
BB: Not as important as points. They name of the game is the score and not giving them up, so that's what's important. So however that happens that's what I'm for.
Q: What are the benefits of moving the practice inside, which we don't see too often?
BB: We've got some things we want to get accomplished today. We've laid out kind of the week, what we're going to do. We're going to do what we think is best this week, have our team ready to go on Sunday. So that's the structure of the whole week.
Q: Can you address the difficulties of playing on the road?
BB: We play them wherever they're scheduled, so where we're scheduled to play, we show up and play and compete. That's all we do.
Q: Are there any difficulties playing on the road vs. at home?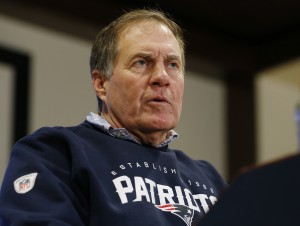 BB: It is what it is. The game is in Denver, so we're going to show up and play it.
Q: From your experience going against Wade Phillips's defenses, how much does he change up the second time you face him? Did you notice a difference between the first time they faced Pittsburgh and the second time they faced Pittsburgh?
BB: Yeah, definitely. Look, Wade is a great coach. He's one of the great defensive coaches in the league over the past, really 40-something years, 40 years, however long it's been. And he does a great job. He does what he needs to do. If he needs to change, he'll change. If he doesn't need to change, he won't. But regardless of what he does, he stops people. He doesn't give up a lot of points. They turn the ball over. They play great situational defense, and that's the way it's been ever since he's coached defense as long as I can remember through the National Football League and all the different places that he's been. We've played against him in multiple spots as a head coach, as a coordinator, but the thing in common is his defenses always play well. They're always well-prepared. They're hard to run against. They're hard to throw against. They turn the ball over, and they play smart, situational football. So he's got a lot of different tools in his bag. Whichever ones he decides to use, we've got to be ready for and deal with. So I'm sure he'll make whatever adjustments he feels like he needs to make, and they'll be challenging for us. They always are.
Q: How much of what you saw in Pittsburgh was what you've seen from Peyton Manning throughout his career and how much of it was Gary Kubiak?
BB: I don't know. We've got to be ready for Denver. That's their coaching staff, their players, their great players and whatever it is they decide to do, so that's what we're going to prepare for. Peyton is a great player. He's had as, you know, we've had tremendous battles against him through the years. There isn't a playoff off our team that I have any more respect for than Peyton Manning, so his preparation, his consistency, his skills, I would never, ever, ever underestimate him under any circumstances.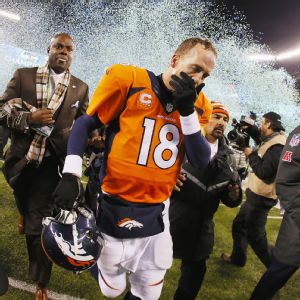 Q: How different is Denver's offense with Manning as opposed to Brock Osweiler?
BB: They have good variety in their offense. Again, Coach Kubiak is a great coach. He's had a lot of success against everybody moving the ball, running, passing, play action, whatever it happens to be. Whatever they decide to do is out of our control. We have to defend it. We have to be ready for a lot of things. I don't know what percentage of what is going to be. Whatever it is, we have to deal with it. So we'll prepare for what they've done, things we think they might do whether they've shown them or not, and we'll go out and play the game.