Q: Are you feeling any better?
BB: Oh yeah, I'm good to go – feel great.
Q: You guys claimed Rashaan Melvin earlier this week. What made you guys interested in him?
BB: We were on him all the way back to college at Northern Illinois. I think we were close to getting him. He ended up signing with Tampa, and then it's kind of worked its way through. But he has good size, good length, runs well, tough kid. We had an opening on the roster with Nate [Solder's] situation so we had an opportunity to look at him.
Q: In general, does it make it difficult for you guys to find defensive backs who fit what you're looking for because you ask them to do different things, whether it be tackling or playing inside and outside?
BB: I've seen worse, let's put it that way, other positions with other situations. I think what we're looking for is realistic. We always look for competition. We always look to get better. I mean, don't get me wrong. I don't want to take anything away from the coverage abilities of corners now. In the National Football League, you can't win if you can't cover. You have to be able to cover. Tackling is definitely a part of it for us, but you don't want to put a bunch of guys out there that can tackle but not cover. That's a big problem, too.
Q: What is your reaction to Nate Solder being placed on injured reserve?
BB: It's too bad – tough break for Nate. Nate works really hard in the offseason, is one of our offseason award guys. I think his work ethic and his training and all that is as good as it can be. It's just unfortunate. It wasn't really that big of a hit or anything. It was just one of those things.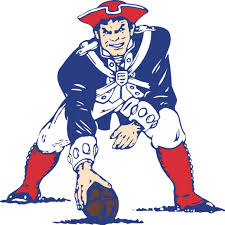 Q: You have a couple options on the offensive line. I know you probably won't give away what your plans are, but how do you feel about having those options and what will go into the decision of how to configure the offensive line?
BB: Well, depth is really important on your football team, so to have depth at every position really, you never know when you're going to need it but you know you're going to need it. We'll see how it goes. We've got guys in this building that we feel like will be able to take care of the situation. We'll figure out what we feel like is our best option before game time and be ready to go.
Q: When Matt Light came in, you tried him on the right side, but it turned out he was a left guy. With Sebastian Vollmer, what did you see from him when he played left tackle?
BB: He blocked [Dwight] Freeney his rookie year. Yeah, Sebastian has played left, and he's played left and right well. Marcus [Cannon] has been playing left and right this year and has played them both well. Again, that's part of the flexibility that we try to build in throughout the course of the year – training camp and OTAs and practice squad, scout team reps and things like that, where guys work in different positions because when you only take seven linemen to a game, everybody's got to double up somewhere. It's just all part of it. I think we're fortunate that we have guys here that can do that, that have flexibility, and we'll just try to see what our best options are for Sunday.
Q: Could who you play at left and right tackle vary depending on your opponent?
BB: Sure, it could, yeah.
Q: As opposed to Nate, who was somebody you could just plug in at left tackle, no matter the opponent?
BB: Well, his rookie year, he played tight end and right tackle. It just would depend. Again, some players have more position flexibility than others. If they have it then there may be an opportunity to use it. If they don't then you try to plug them in at that spot and let them go and let them play good. Steve Neal played one spot, but he played it well, so that wasn't a guy we were going to move around. Steve was playing right guard, and that's pretty much all he ever played for us. He played it well and we had other players that had more position flexibility and we moved some of them. So, that was Dan Koppen. Dan Koppen played center – that was it. He never played anything but center. There is nothing wrong with that, but if you have guys that have position flexibility, that's good, too, and at some point you're going to need that from somebody. But not everybody has it. Guys that can play one position well, great. We can use that.