BB: Well, it was good to win this game and be able to move on. You've got to give these guys a lot of credit that we didn't play particularly well, but we hung in there. We ended up making enough plays to win. You've got to give Billy [O'Brien] and the Texans a lot of credit. They played well. They did a great job defensively. They knocked the ball off of us. We fumbled, they intercepted us, we had too many balls out and we're lucky we didn't lose more than we did. But in the end we were able to take the ball away and play good in the red-area defensively. That was helpful, and able to come away with more points. A big day for Rutgers, a big day for Rutgers. They all had interceptions. We love to see that, love to see them for anybody but especially when we get three of them. That was big. The kickoff return, obviously we hadn't had a return for a score all year and it couldn't have come at a better time. It was really well-executed. We had a lot of good blocks, a double-team block, Nate [Ebner] on a trap block, [Shea] McClellin on [Brian] Peters. We got the key guys we needed to get there. Dion [Lewis] made a good run. We're going to have to play better, coach better. I don't think the coaching was all that good tonight, either. We have to play better, we have to coach better than we did tonight, or there won't be much left in our season. Hopefully we can do that and up our level of performance next week. Again, give the Texans credit. They did a good job. Defensively they gave us a lot of problems. We had six first-downs in the first half. We threw up a couple of prayers and came down with them, made a couple of good catches with Chris [Hogan] and Julian [Edelman]. We just didn't have any consistency at all offensively, couldn't run it or throw it very well.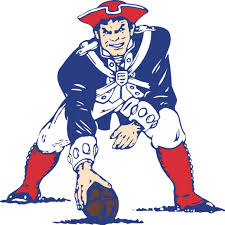 Q: Are you going to be able to go back and see how much of their success was a result of what they were doing and how much of it was self-inflicted wounds by your own team?
BB: They're one of the best defenses in the league. I mean, I don't think there's any question about that. Whatever stat you want to look at – they turn the ball over, they're good on third down, they're good in the red-area, they're good against the run, good against the pass, they're good against everything. But a lot of mistakes we had; we had penalties, we had dropped balls, we threw the ball right to them, we fumbled it. Give them credit, but we've got to do better than that. We're going to play against another good defense this week.
Q: What was the difference with the defense and the way they played in the second half tonight?
BB: The first half they got the ball on the 15-20 yard-line or whatever and scored. We gave up a lot of field position against our defense. I thought defensively we hung in there. It would've been good to stop them one more time, but a couple of those drives were short drives. They had one long drive in the – what was it, third quarter, fourth quarter? Third quarter I guess it was, where they drove it down and kicked a field goal. We had some opportunities to get off the field defensively. [We had] penalties and could've stopped a couple of more plays and gotten off the field when we had opportunities to do that. I thought we hung in there. We had a couple of sudden-change plays with bad field positon and kept them out of the end zone. But yeah, we can do a better job defensively. We've got to tackle better, rush better, cover better. We'll need to play better this week and coach better, too. Like I said, I didn't think the coaching was all that great either.
Q: What did you like about Dion Lewis when you acquired him and what does he do in general for your team?
BB: Well, Dion [Lewis] is good with the ball in his hands. We've seen that multiple times through the last couple of years. He's quick, he's hard to tackle, he's got good balance.
Q: What does it say about how hard Dion Lewis has battled back from injury that he's now able to contribute at the most important time of the season?
BB: Yeah, he's worked extremely hard. There's no question about that. He's worked extremely hard. He was working really hard last year at this time when the team was at the end of the season and in the playoffs last year. This year he has an opportunity to play. I'm happy for him. He's worked hard. He earned it.
Q: How important was Ryan Allen's ability to change field position with his punts tonight?
BB: Yeah, field position and handling the cold balls on the kicks and Joe [Cardona] doing a good job snapping. I thought those operations were good. Joe snapped well. Ryan [Allen] kicked well, got the ball up in the air for us, gave us a chance to cover. They did a good job on our gunners but Ryan had some good plus-50 punts out of bounds there. Matt [Slater] downed one. Putting them on a long field; that was huge. Not that the snaps were bad, but just handling them on a night like this is not the easiest thing in the world, but he did it well and Steve [Gostkowski] put them through, so that was big for us.
Q: On the attempted field goal where the officials didn't reset the play clock, did Ryan Allen bring that to their attention or did they notice that themselves?
BB: Yeah, well he was looking for it because the ball wasn't spotted. But I guess, you know, they switched, bringing the K-ball and switched it. It wasn't spotted, so Ryan [Allen] was looking for the reset. He didn't get it and so I didn't want to take a chance on it, so I just took the timeout there. Then they reset it and gave us back the timeout. I think it was just, I mean they got it right. They had to work through it a little bit, but they got it right. But it was a heads up play by Ryan looking for it. Like I said, at that point the points were more important than the timeout. If we had had to use the timeout, then we would've used it rather than lose five yards on that field goal attempt.