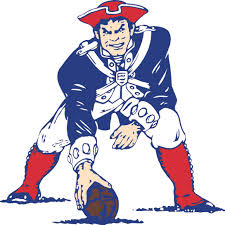 BB: Alright, this is really a big week for us. [We're] watching Seattle. We've had a lot of chances to watch them going all the way back to last week and certainly through the weekend this week. There's no team or organization I have more respect for than the Seattle Seahawks. I think that John [Schneider] and Pete [Carroll] have done a tremendous job with that organization. We've spent a lot of time studying what they do both on the field and in terms of their building – team building. So we've learned a lot from them from the outside, obviously. I have tremendous respect for Pete, the way he coaches the team, the way they play. They have great physical toughness, mental toughness. They compete extremely hard. [They're] one of the best teams, one of the best organizations that I've gone up against in my coaching career. I just have tremendous respect for them. They have great players in all three phases of the game. It will be a big challenge for us. They have tremendous talent and they play hard and they're tough, so really kind of no weaknesses. They can run the ball, stop the run, they can throw it, they can defend it, cover kicks, return kicks, I mean you name it. They do it for 60 minutes, they do it every week, they do it against everybody wherever they play, whoever they play, whatever the situation is. There are no plays off with these guys. As I said, I think this is obviously a very good football team, a tough football team and a team that we have tremendous respect for, so this will be a big challenge for us this week to have a great week of preparation, be able to follow that up with a strong performance Sunday night, which we know that's what it's going to take and that's what we're pointing to. I've received a number of inquiries relative to a note that I wrote to Donald [Trump] on Monday. Our friendship goes back many years and I think anybody that's spent more than five minutes with me knows I'm not a political person. My comments aren't politically motivated. I have a friendship and a loyalty to Donald. A couple of weeks ago we had Secretary of State [John] Kerry in our locker room. He's another friend of mine. I can't imagine two people with more different political views than those two, but to me friendship and loyalty is just about that. It's not about political or religious views. I write hundreds of letters and notes every month. It doesn't mean I agree with every single thing that every person thinks about politics, religion or other subjects. But I have multiple friendships that are important to me and that's what that was about. It's not about politics. It's about football. We have a huge game this week against a great football team, a great organization and that's where it all is going forward on Seattle.
Q: Were you happy or annoyed that Donald Trump read the letter?
BB: Seattle
[
Another question asked by Steve Buckley regarding the Trump letter. Within that question Coach Belichick responded 'Seattle' four times]
Q: Richard Sherman has primarily played on one side of the field throughout his career but will they move him around at all to cover a team's best receiver?
BB: Yeah, they matched him up against Julio [Jones]. He'll matchup from time to time. Again, it's a game plan thing with him. I'm sure they feel comfortable putting him on whoever they want to put him on if they feel like that's what they want to do. I mean I think we've got to be ready for him to matchup, to not matchup, but he's a great player. Obviously, the great thing about him, among all things, is his ability to turn the ball over and the number of interceptions that he has had. He's got great ball skills, great hands, anticipation, awareness and you've got to be careful throwing the ball in his area obviously because of his ability to make plays and turn the ball over. He's long, he's fast, he's very instinctive and he's a big-play player.
Q: Is Julio Jones the primary example you think of as a guy that Richard Sherman has shadowed across the field in the secondary?
BB: I'm trying to think. You know I'd say it's two or three times a year. [Larry] Fitzgerald plays a lot in the slot. I don't really think that's his – not that he hasn't played in the slot – he does play in the slot. When they go man coverage and the corners go over he'll end up in the slot so it isn't like he can't play there. I think for example matching up against a guy like that that's more of an inside receiver, it doesn't seem like they're as excited about that as they were putting him against a perimeter player like [Julio] Jones. But we'll be ready for it.
Q: Is Russell Wilson moving as much outside of the pocket as he did early in his career?
BB: He can move when he wants to move when he needs to move. I think that's the big thing. I mean he's not a guy that runs to run. He runs and makes plays so if you don't contain him, if you don't control him, if you let him extend the play then you're basically looking for trouble. If you do then you've got to defend all of the other things. He's certainly capable of making plays in the pocket and out of the pocket and you've got to defend it. And again, I think when he runs usually it hurts you because you don't have it defended, whether that's a scramble for a first-down or a keep off the running play or whatever it is. If you have it defended then he'll not run. He just makes great decisions. He's a tremendous competitor. I have all of the respect in the world for Russell Wilson both on and off the field. [He's] a tremendous player, a tremendous person and I've had the opportunity to spend some time with him. He's a very competitive guy, a great football player, and again, when you watch him play he just makes good decision after good decision after good decision after good decision. That's really what you want a quarterback to do.
Q: Is Russell Wilson the kind of guy that will hold on to the ball until the last second to try and find the open guy
?
BB: He'll do whatever he needs to do to win. I mean whatever you need for him to do he'll do it; throw long, throw short, scramble, not scramble, take a hit. Whatever he needs to do, he'll do whatever he needs to do to win. He's done that throughout his whole career and he does it every week. It's very impressive. He does it every week.
Q: Did he look like he was moving better in Seattle's last game because there were rumblings that he has been a bit banged up this year?
BB: I just look at him play out there and I see him make a lot of plays. I mean Buffalo – we just played Buffalo. That's a good football team. I thought they played them well. I thought Russell [Wilson] and the offense moved the ball well, scored a lot of points against a good defensive team, a good defensive coach. He does what he needs to do.
Q: What are the similarities between Tyrod Taylor and Russell Wilson and is there a benefit to having played Taylor twice already this season? Also, what kind of problem does it prevent that he can scramble and still be able to throw the ball downfield?
BB: Yeah, well I think a lot of those guys that scramble do [throw deep]. I think that's one of the first things you've got to really emphasize with your secondary is when the quarterback is out of the pocket, first things first you've got to take care of the deep ball. Then you've got to take care of the intermediate, crossing, scramble type of routes and then if he runs at least you can come up and tackle him. But as soon as you come up and he puts it over your head either to the intermediate guy or to the deep guy then you're going to give up a lot more yards. Is it a benefit? It probably is. I think both of those guys can run, they both can throw, they're both very dangerous out of the pocket so the fact that we've worked against that, worked against [Cam] Newton in the preseason, practiced for that. I mean I don't think that experience hurts. Different players, different scheme, there's some differences, but again the fundamentals of keeping a quarterback in the pocket, scramble rules, quarterback running, playing him like a running back when he has the ball, knowing that he can break tackles and avoid guys and isn't just going to run and slide. All of those things, they're carryover coaching points.