What are some of the reasons that have stood out to you about how the Jaguars have been able to advance to the AFC Championship Game?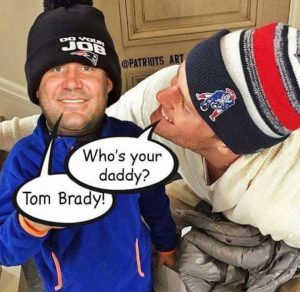 BB: Well, we're kind of working our way through it here. We're not where we're going to be on Wednesday. We have a lot of work to do. We haven't seen them in quite a while, but obviously, they're well coached. They have a lot of good players. We saw that from training camp. They've been in two close games and they've made a lot of critical plays in critical situations. They've made the plays they've had to make, and that's what you have to do at this time of year.
Q: Is there any relevance from the joint practices over the summer to this game? Can the tapes of those practices help both teams in this week leading up to the game?
BB: I don't know. That was a long time ago. I think right now what it's about is getting ready to play this game. That was a different point in time, different emphasis. I don't know.
Q: What does it say about the Jaguars that they were able to go into Heinz Field and finish off the Steelers during the first postseason run in 10 years?
BB: Very impressive; yeah. They did a great job. Again, they do a lot of things well, play good defense, can rush the passer, can stop the run, turn the ball over, can run the ball, have a lot of explosive players in the passing game, they're good in the kicking game, they're very aggressive in the kicking game. They're well coached. I know that, for sure. They've handled the situations that have come up in those games very well – fourth-and-1 in the first quarter, things like that. They've really done a good job, so yeah, it's impressive.
Q: Do you see Tom Coughlin's signature as an executive all over Jacksonville's roster, especially on defense?
BB: Yeah, I don't know. I know Dave Caldwell's been down there for quite a while, has put a lot of that team together. Tom came in and exactly how that's worked between Tom, Dave and Doug [Marrone] and the other people there involved down there, I mean, you'd have to really ask them about that. I don't know.
Q: What do you see from the speed of this Jacksonville defense?
BB: Well, they have some fast players. Some big players, too, like Marcell Dareus, Malik Jackson and guys like that. I mean, they've got a lot of good football players. They bring a lot of problems. They bring speed, size, power, instincts, athleticism. [Jalen] Ramsey – I mean, he's a big corner now. They've got a lot of good football players that have a lot of skill.