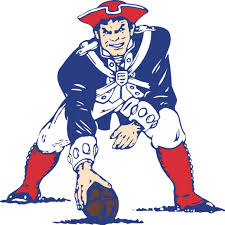 BB: Alright, well, we've really been able to dig into Tennessee here the last few days since Sunday night. Obviously, we did work on them last week but once things cleared up Sunday night it's all in on Tennessee. It's an impressive football team. They do a lot of things well. They're a very well-balanced team. They're strong in all three phases of the game, really good in the kicking game. They have outstanding specialists. [Brett] Kern's as good as any. He's had an unbelievable, fabulous year punting. They have good coverage players, good returners. [Adoree'] Jackson's done a good job for them in the return game. He's given them some explosive plays. [Ryan] Succop's had another great year kicking the ball, so they're really strong in that phase of the game. Offensively, a well-balanced team, good running game, good runners. The quarterback is athletic, a lot of big play receivers. [Delanie] Walker's outstanding. They have a lot of explosive players at the receiver position – [Rishard] Matthews, [Eric] Decker, [Taywan] Taylor – that whole group. A good offensive line, experienced guys. They play very well. They do a good job of attacking the defense in a lot of different ways. They give you a lot to defend, a lot of scheme, good players. Defensively, Coach [Dick] LeBeau is as good as there is, as good a defensive coach as there is. He has an outstanding scheme, does a good job of in-game adjustments. They're very aggressive. They turn the ball over. They have very good edge players. They have good inside players. Their linebackers run well, turn the ball over. [Kevin] Byard's had a tremendous year for them, but they have a lot of strip fumbles, strip sacks, interceptions. They have a variety of ways to turn the ball over and they've done a good job of that all the way across the board. This is a team that's been in a lot of close games. They're tough, they're resilient, won on the road, won tough games the last two weeks that they needed to win to be here. I have a lot of respect for their program, the way they play, the way they coach, the way they compete and [they're] a tough, hard-nosed team. We've dealt with some non-Tennessee subjects here over the last few days. At this point I'm all in on Tennessee. I'll answer any questions about the Titans but that's it.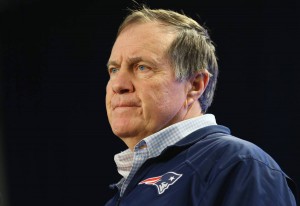 Q: Is Marcus Mariota's toughness and heart more than evident than perhaps you would see in the regular season?
BB: Look, we expect to get everybody's best every week and we're certainly going to get everybody's best in the playoffs. There's nothing to save it for. It's a one-game season. Whatever you've got at this point in any capacity you have it – player, coach, scheme – there's nothing to save it for. So, everybody's going to do their best and put their best out there. I think you've got to be ready for everything and anything at this time of year, but you better be ready to play and coach and execute your best football. We know we need to have our best game Saturday night. That's what we're pointing for. That's what we're working towards. That's what we're preparing for. Hopefully, we can do that.
Q: What have you seen from the Titans and Mariota in particular with their resiliency to bounce back from deficits to win games?
BB: Yeah, just what I said. They're tough. They're resilient. They make a lot of key plays at critical times. That includes a lot of people. Their running game; they've had some big runs to ice games at the end – the Houston game, the Indianapolis game, run the clock out, run for long touchdowns. Mariota's done a great job for them running the ball, throwing the ball, managing the team. They've made big stops on defense, made big kicks, so they've played well in critical situations. That's why they're here.
Q: You mentioned yesterday that the 2015 game versus Tennessee would have no relevance to this week's game…
BB: I wouldn't say no relevance. I'd say very little.
Q: How is it different preparing for a team that you really haven't seen very recently?
BB: Well, I mean, we go through that with half the season. We play four NFC teams and we played a variety of teams in the AFC that we haven't played in a couple of years, like we did this year with Oakland – teams like that – [Los Angeles]. It is what it is. Some teams you are familiar with because you play them in your division or you play them kind of annually like we have with Denver and Pittsburgh and teams like that. Then there's other teams that you don't. Like I said, probably half of our season has been that way and half of our season hasn't.
Q: What have you seen from Logan Ryan this year? Is he playing more outside in their base defense and inside in their nickel defense?
BB: That's exactly it. He had a really good year. I think he missed Week 15. I think that was against the Rams, but he was back and came back last week, or two weeks ago and then last week. Logan's a tough kid, a really competitive kid, a smart player, does a really good job with communication, adjustments. He's right in the middle of the action in his nickel position. But, he's a solid player. He's played well for them. I have a lot of respect for Logan.