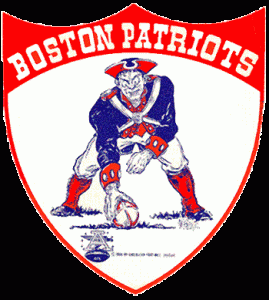 BB: I thought that was a real good effort by our team tonight. Guys played hard in all three phases, played hard for 60 minutes. Tennessee's a good team. We saw what happened last week in Kansas City when Kansas City had a lead at the half similar to the one that we had. Our guys did a real good job of kind of keeping their foot on the gas and keep pressing it. We had a lot of outstanding plays from a lot of players. They did a great job. I thought our coaching staff, in particular the coordinators – Josh [McDaniels] and Matt [Patricia] – so a busy week for them last week, but they did a great job. Joe Judge, too – all three of them did a really good job of game plans, preparation, had all of the units ready to go. There was some situation football that came that we kind of did what we wanted to do, got in the right situations, played it the way we wanted to play it. I'm not saying it was perfect, but we got it done the way we were trying to get it done. I thought those guys did a great job, so I really appreciate what Matt, Josh, and as I said, Joe's definitely a part of that, too. I look forward to playing next week and we'll see how that goes tomorrow, but it's good effort all week, good effort tonight and I'm proud of the team, proud of the players, proud of the way they competed and the effort and the toughness that they showed tonight against a good football team – a team that had a great game last week against Kansas City – something that we haven't been able to say.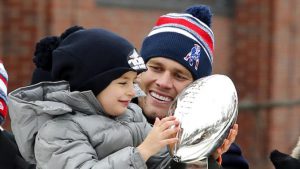 Q: You often say how hard it is to win one game in this league. How unique is it to have a different group of guys each year yet still be able to make it to your seventh straight AFC Championship game?
BB: Yeah, it is hard to win. I think you just have to give these guys a lot of credit. This group is this group. It's not really about some other team or some other group, what they did or didn't or have or haven't done. But these guys come to work every day, they work hard, they compete well. They do what the coaches and what the staff ask them to do. They try to get better and they're very professional and attentive to detail and work hard to improve. That's really what we all need to do, is to keep working to improve and do a better job. They've done that. I think that's shown up over the course of the season. I'm proud of the way they've gone about it.
Q: Can you talk about the overall performance of the offense tonight with production in the red area and on third down?
BB: Offensively we, again, did a lot of good things. Didn't get off to a real fast start, but as you said, third down was good. Red area was good and we stayed out of long yardage. Even a couple of the ones that we didn't pick up, we had a chance to pick them up. We had guys we could work to and we weren't in a lot of third-and-15's and 17's and stuff like that. Penalty situation was good. Offensively, we didn't have a lot of negative plays, kept the ball moving forward. We threw it well, we ran it well, we had good balance, got contributions from everybody – running backs, tight ends, receivers. Tom [Brady] did a great job managing the game, got us into some good plays or out of some bad situations; however you want to look at it. Offensive line – that's a good group. That's a good front. Those guys battled hard in pass protection and made some yards in the running game. They were tough yards. Dion [Lewis] ran well. [Brandon] Bolden ran well, James White. Yeah, a lot of guys were productive for us.
Q: Can you talk about the nature of the throwing the ball 50 times in a game that you predominantly held a lead, and does it say something about the team that you're able to execute like that given the wind and these conditions tonight?
BB: Well, start with the Titans. They're as good a run defense as there has been in the league for the last two years and they don't give up big plays. They make you grind it out. We had to do that. We had a couple of long drives tonight where we went the length of the field and double digit plays. I don't know what the exact numbers were, but we had a couple of long drives. That's sort of what you have to do against Tennessee. They make you convert repeatedly to move the ball against them. It takes good execution. That takes all 11 guys offensively and a good coaching staff and a good plan for it all to fit together. Again, they're a hard team to run against. We certainly didn't go into this game saying, 'I think we're going to run the ball 50 times.' I think that's probably hard to do against these guys, but we mixed some runs in there. We tried to have some balance, tried to get some runs on our terms when we felt like we could do it.